Tuli's Cheetah Fitted Ankle Support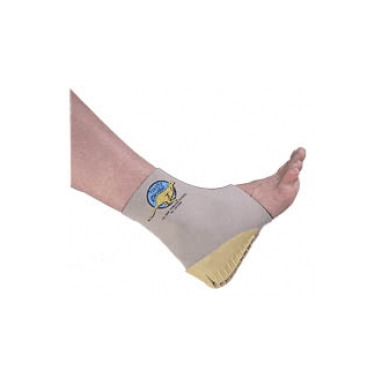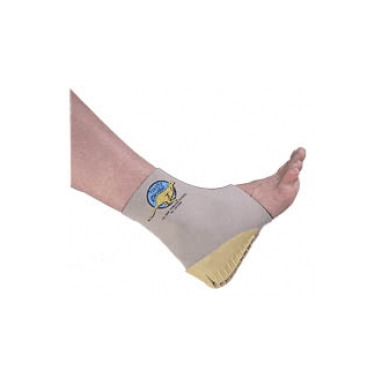 Tuli's Cheetah Fitted Ankle Support
Gymnasts and dancers of all levels have come to love Tuli's® Cheetahs ankle supports because of the dynamic combination of shock absorbing technology from Tuli's® Heel Cups and the comfort reinforcement of lightweight neoprene ankle support found in Cheetahs. Tuli's Cheetahs provide a "barefoot feeling", protection and comfort ideal for gymnasts and dancers wanting to protect their ankles and heels from repeated pounding, landing and abuse.
Tuli's Cheetahs provide immediate relief from heel pain because they incorporate Tuli's Heel Cup's patented, multi-cell, multi-layer "waffle" design. Tuli's Heel Cups are the #1 Podiatrist recommended Heel Cups in the world, and they provide immediate heel pain relief by cushioning the area of pain and elevating the heel bone. With Cheetahs ankle support, gymnasts can concentrate on competing and not heel and ankle pain.
The Cheetahs ankle support is made from medical grade neoprene and provides evenly distributed compression and support to an athlete's ankle, heel and foot. Gymnasts love Tuli's Cheetah's Fitted slip-on version because it stays in place with no additional taping or strapping. Traditional heel cups can slip, rub, and move during workouts which decrease their effectiveness. With Cheetahs Fitted ankle support, gymnasts can get unsurpassed support and fit by choosing from five sizes.
Tuli's Cheetahs are sold as an individual unit, not as a pair. Each Tuli's® Cheetah ankle support comes with one Tuli's Classic Heel Cup to wear in the opposite shoe.

Ideal for:
Barefoot Support
Dancers and Gymnasts Ankle Support
Shin Splints
Weak Ankles
Ankle Rehab
Additional Heel Shock and Impact Relief
Sever's Disease
Tired or Swollen Ankles
Sizing (Measure the circumference of the instep in inches, around the arch of the foot):
Fitted XS - Instep Circumference up to 7.5 inches
Fitted Small - Instep Circumference 7.5 inches to 8.5 inches
Fitted Medium - Instep Circumference 8.5 inches to 9.5 inches
Fitted Large - Instep Circumference 9.5 inches to 10.5 inches
Fitted XL - Instep Circumference Over 10.5 inches
Linda:
a couple of weeks ago
I have used this Tuli's ankle-support almost daily for months for a damaged foot and ankle. It washed well and wore well, and is still perfect. I have only good things to say about it! And Tuli's is a great company with a great product line. Been using the fatigue pads and heels for years. So don't shy away from them, as they are reliable good ortho product. 5 star product!
Page
1