U-Konserve Glass Food Container with Silicone Sleeve in Eggplant
Rectangle - 36 oz
1 Container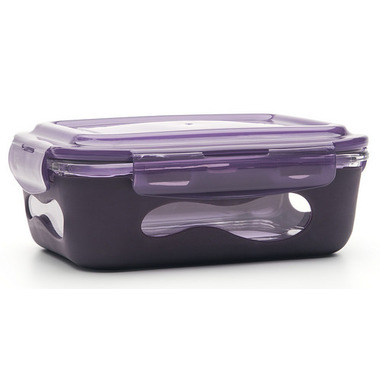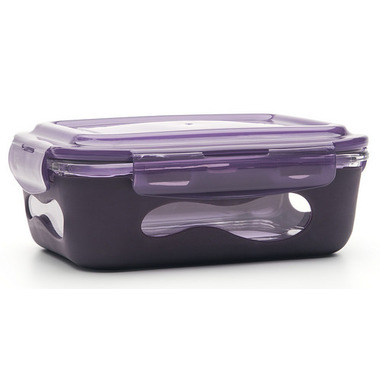 U-Konserve Glass Food Container with Silicone Sleeve in Eggplant
Rectangle - 36 oz
1 Container
U-Konserve Glass Food Container with Silicone Sleeve is ideal for on-the-go lunches and snacks, picnics and parks, and storing leftovers in the fridge.
Silicone sleeve takes glass food storage to a new level with a unique design, functional grip, cushion from breakage, and protection from hot contents. Leak-proof lids snap on all four sides to ensure freshness. Containers are oven, microwave and dishwasher safe, and nest inside one another for easy storage. Glass is fully recyclable, sustainable, safe and made from completely natural raw materials.
Materials:
Container: Glass with food-grade silicone sleeve.
Lid: PP #5 plastic with silicone seal.
Size:
36-ounces, 8" x 5.75" x 3" tall