Uncle Lee's Whole Leaf Organic Japanese Sencha Tea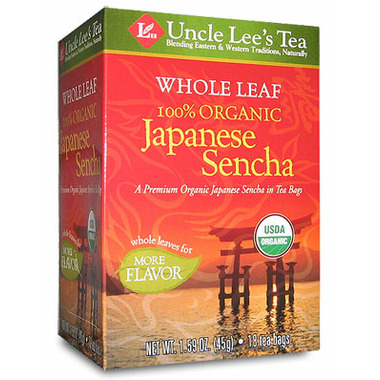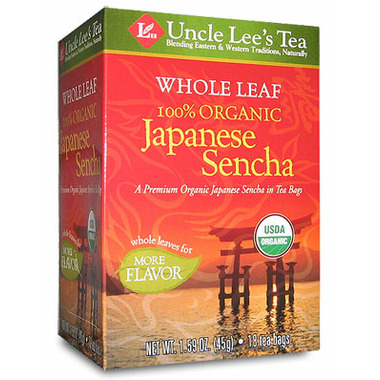 Uncle Lee's Whole Leaf Organic Japanese Sencha Tea
Only Uncle Lee's packs extra-large tea bags with whole leaves. This unique method means a higher-quality tea with more flavour and health benefits for you.

Japanese Sencha ("common tea"), the most popular tea in Japan, is steamed immediately after harvesting to prevent fermentation and to preserve the natural flavour.

Uncle Lee's Whole Leaf Organic Sencha has a slightly sweet, grassy taste and a fresh aroma. Taste the difference of the Uncle Lee's Organic Whole Leaf Tea.