Urban Hippie Maca Matcha Superfood Granola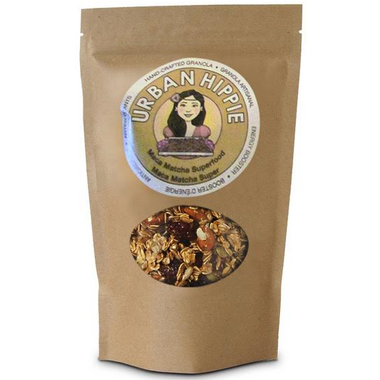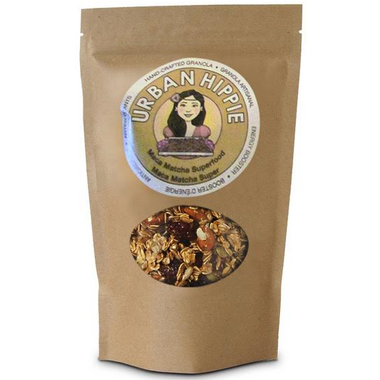 Urban Hippie Maca Matcha Superfood Granola
Don't you wish all of your cereals could secretly provide hidden beneficial health properties while you still say "yum" while you're eating. That's why Urban Hippie came up with Maca Matcha Superfood. You have the most delicious granola while the maca and matcha are doing their magic in the background. Fresh currants and pumpkin seeds balance out this delectable meal and snack.
With the benefits of vitamin B, C and E, calcium, zinc, women's mood balance and amino acids from maca, and detoxification, memory and concentration enhancers, increasing energy levels, and antioxidants from the matcha, your body will be thanking you for choosing this granola flavour. This Urban Hippie Granola goes great on yogurt, with milk or by the handful. Perfect for pre/post workouts.
Features and Benefits:
High in antioxidant
Natural energy booster
Caffeine burst
Detox
Superfood ingredients
Dairy free
Nut free
Vegan Friendly
Non-GMO
No artificial ingredients, preservatives or colouring
Ingredients:
Non-GMO Oats, Organic Pumpkin Seeds, Currants, Organic Maca Root Powder, Organic Matcha Green Tea Powder, Canola Oil, Brown Sugar, Vanilla, Sea Salt, Cinnamon.