Vermont Village Functional Vinegar Green Energy Matcha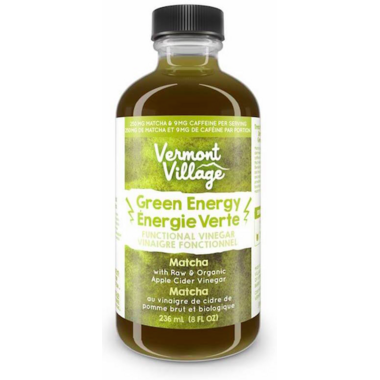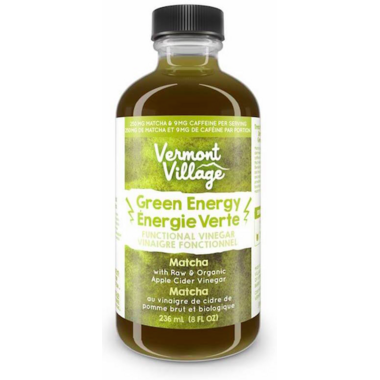 Vermont Village Functional Vinegar Green Energy Matcha
GREEN ENERGY

Contains 250mg of matcha and 9mg of caffeine per serving.
Need a pick-me-up without the crash? Green Energy Functional Vinegar is your daily apple cider vinegar shot with an added bonus. Matcha gives you a calm alertness by providing small amounts of caffeine in addition to L-theanine, a compound that helps soothe your nerves. It gets better... Its high antioxidant levels leave most superfoods in the dust! Blended with Vermont Village's organic and raw apple cider vinegar and organic honey, this tonic provides a trio of energizing whole foods. A true match-a made in heaven.
Features:

Natural
Organic

Gluten-Free
Non-GMO
Kosher
Ingredients:
Raw & Organic Unfiltered Apple Cider Vinegar, Organic Honey, Organic Matcha.