Vicks FilterFree Humidifier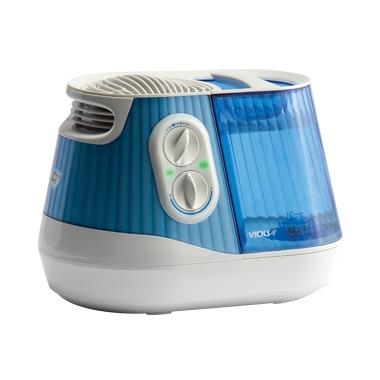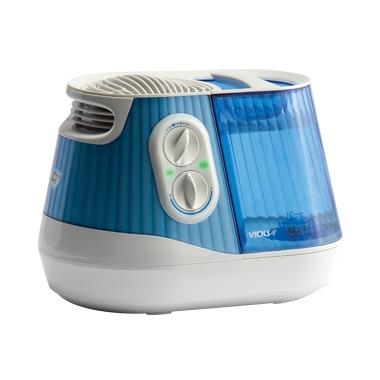 Vicks FilterFree Humidifier
There's no rule that says winter air has to be dry, harsh, and, well… wintery. Vicks® Humidifiers can give dry air a dose of humidity by adding more moisture to the air you breathe, every day.
Experience Filter Freedom with the V4500-CAN Vicks® FilterFree Humidifier you'll get the cool humidifying relief you've been looking for with the added bonus of never having to worry about getting a replacement filter ever again. Win. Win.
Features:
Visible, cool mist for the relief of cold and flu symptoms
No filters to buy or replace—ever
Vicks vapours with integrated scent-pad heater
Adjustable mist intensity
Removable tank with handle for easy filling
3.8 Litres / 1 gallon capacity; operates 18 to 24 hours per filling
Warranty: Three-year warranty from Vicks®
Parts: Uses VSP-19-CAN Vicks VapoPads™; one sample included
Robert:
more than a year ago
This was the worst product I have ever purchased. The motor is so loud that you simply cannot use it. I tried to run it many times to see if it would get quieter but it didn't. I had to let friends hear it so they could know what I was talking about. They couldn't believe it either. PASS on this product. Save your money and buy something else that you can actually use.
Ashley:
more than a year ago
I'm REALLY pleased with this purchase! I've had quite a few humidifiers over the years and this is by far my favorite. It works well in medium- larger rooms (hard to get for this price) and it's very quiet. SUPER easy to fill without spills and stuff, and I have hard water that leaves deposits and clogs things up, and so far this is performing fantastically! Even my cat approves of it's level of noise, since he doesn't try to attack this one.

Overall, though? My favorite feature is just how easy it is to fill! I definitely suggest this one!
Page
1