We Might Be Tiny Catchie Bibs Rust & Beige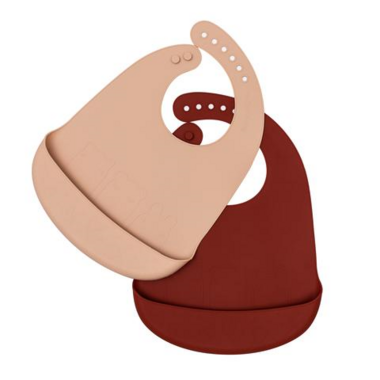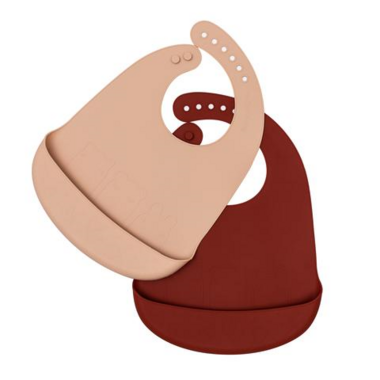 We Might Be Tiny Catchie Bibs Rust & Beige
The thought of feeding a hungry toddler tends to cause nightmares at the best of times. Messy endings guaranteed! Let the We Might Be Tiny Catchie Bib minimize the mess for you. The generous catcher can deal with even the messiest of munchers managing both liquid and food spills.

Once your little one has decided that meal time is over, simply rinse the wonderfully hygienic Catchie Bib under warm water or in case of more serious mess leave it to the dishwasher to take care of things. No longer do you have to deal with annoying stains on fabric bibs after only a few uses. Catchie Bibs are made from the highest quality stain-resistant silicone and look brand new after every wash. Its flexible and soft-to-touch finish lets the Catchie Bib go on little adventures with your toddler. Simply roll it up to save space and easily pack it for trips to the park or your favourite restaurant.

The generous size of our Catchie Bib minimizes stains on your munchkins favourite outfit. The adjustable strap makes this bib your lasting companion for little ones aged 6 months to 3 years.

Features:
Dishwasher-safe
Microwave, oven and freezer safe (-40°C to 230°C)
Flexible and durable
Non-stick and non-slip
Non-toxic, food-grade silicone independently certified to the highest European standards (FDA and LFGB approved)
BPA free
Designed in Australia