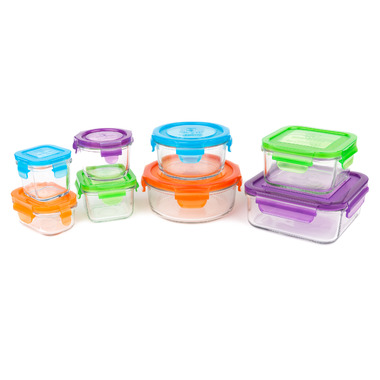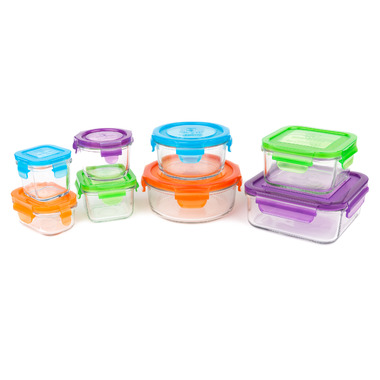 Stock your kitchen cabinets with all the tempered glass food storage containers you need! From leftovers to condiment storage the Wean Green Kitchen Set will have you covered. The Kitchen Set contains one of each Wean Green storage container: Wean Cube, Wean Tub, Wean Bowl, Snack Cube, Lunch Bowl, Lunch Cube, Meal Bowl and Meal Cube.
Features:
Tempered glass
BPA, PVC & Phthalate Free
Silicone seal to prevent leaks and keep airtight
Smart clips for little hands
4-5 times stronger than regular glass
Dishwasher, microwave & freezer safe
100% recyclable glass
4 colours

Christina:
about a year ago
Good product. I hate plastic for the microwave, so I was happy to find an affordable glass alternative. My only concern (but not a show stopper) is with the rubber rings on lids. I like to remove them for washing and air drying as these types of lids (in my experience), can be prone to getting mold due to moisture getting in and behind the ring. They were a bit hard to pull out of the lid, but they did come out for washing.
Page
1