Webber Naturals Chewable Vitamin D3
400 IU / Berry Flavour
250 Chewable Tablets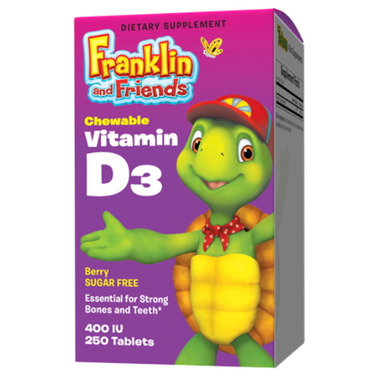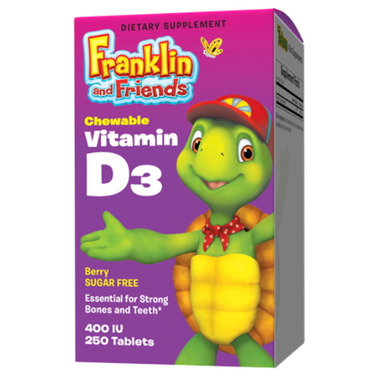 Webber Naturals Chewable Vitamin D3
400 IU / Berry Flavour
250 Chewable Tablets
Children need vitamin D for normal growth and development, but they don't always get adequate amounts. Vitamin D3 is formed in the skin by sunlight, but the skin cannot make enough during northern winters and may be limited on summer days when clothing or sunscreen covers the skin.

Research shows that the "sunshine vitamin" is important for calcium and phosphorus absorption and for building healthy teeth and bones.* It also plays an important role in the development of the cardiovascular, immune, and nervous systems.* The amount of vitamin D3 recommended for children and adolescents was recently doubled to 400 IU by the American Academy of Pediatrics. Only vitamin D3 (also called cholecalciferol) is the same as the form made by the skin on a sunny day.

Treehouse Chewable Vitamin D3 is an easy way to give your children an age-appropriate dose of this important nutrient and support their development and long-term health.* This formula contains no high fructose corn syrup or aspartame, and is free from common food allergens such as soy, corn, yeast, gluten, wheat, and dairy.