Webber Naturals Treehouse Omega-3 Liquid High DHA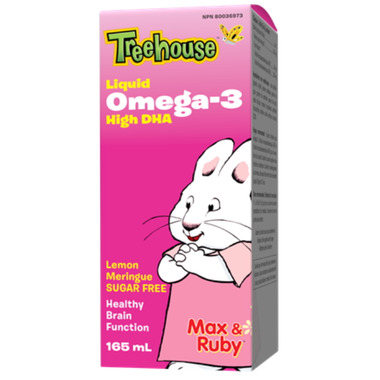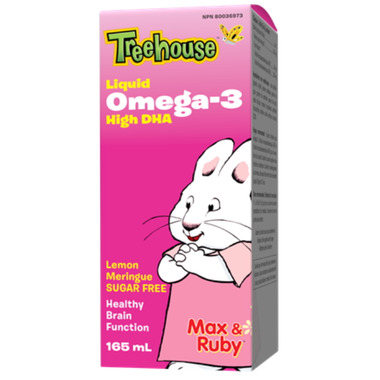 Webber Naturals Treehouse Omega-3 Liquid High DHA
Omega-3 fatty acids are essential for proper eye and brain development in children, and for learning and behaviour. Unfortunately, many children are chronically deficient in these essential fats due to low dietary intake of fish and fish oils. Omega-3 deficiency is linked to learning disabilities such as attention deficit disorder (ADD), and immune reactions such as allergies and eczema.
Omega-3 DHA (docosahexaenoic acid) is highly concentrated in the brain and eyes and is recognized as important for brain, visual, and nervous system health and development. Research shows that children who receive a daily supplement of omega-3 from fish oil that is high in DHA have improved attention, behaviour, and success in school. An omega-3 supplement is an important nutrient for growing bodies and minds.
Treehouse Omega-3 Liquid provides a convenient alternative for children who cannot swallow capsules. The liquid is emulsified to prevent fishy after taste and has a naturally sweetened lemon meringue flavour your kids will enjoy. It is formulated to be high in DHA (an important omega-3 fatty acid) for building healthy cells in the nervous system and for optimal nutrition.
Features:
High in DHA to support healthy eye, brain, and nervous system development
Delicious, naturally sweetened lemon meringue flavour
Convenient and delicious liquid form suitable for children
Non-Medicinal Ingredients:
Purified water, glycerol, xylitol, gum arabic, guar gum, xanthan gum, lemon flavour, citric acid, rosemary, tocopherols, ascorbyl palmitate, vanillin, sorbic acid, turmeric, EDTA