Well Told Health Antioxidant Booster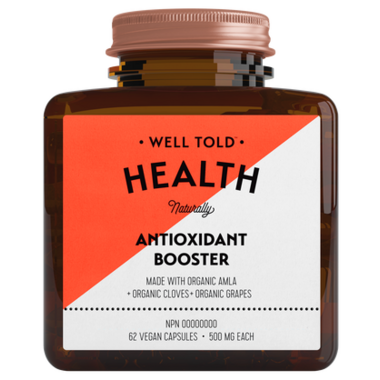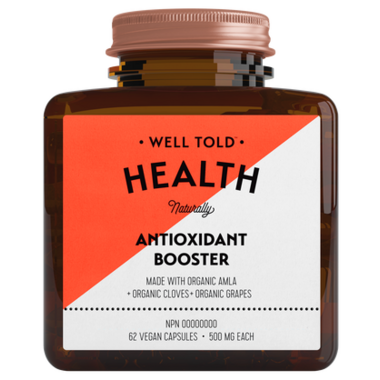 Well Told Health Antioxidant Booster
Nature's first line of defense against aging cells. This formula fights the damaging effect of free radicals, which can occur as a result of emotional stress, physical exertion and environmental toxins. Antioxidants can help protect against the physical damage that can result from stress.
Recommended:
If you work out
If you don't eat at least 10 portions of fruit and vegetables
To combat many of the other toxins and free radicals
that are unfortunately part of modern life
Dosage:
take 2 capsules per day.
Ingredients:
Organic Amla, Raw Organic Cacao, Organic Cloves, Organic Grape Skin
Natural, Certified Organic, NO Synthetics, NO Fillers, NO Isolates, NO Dairy, NO Soy, Gluten Free, Vegan, Non-GMO Project Verified.