Well Told Health Vitamin D Booster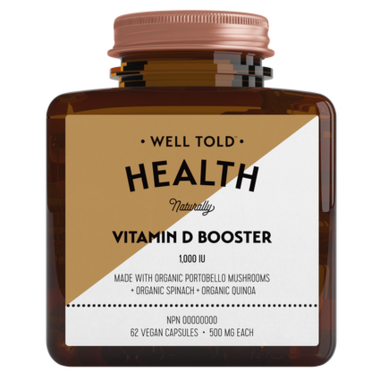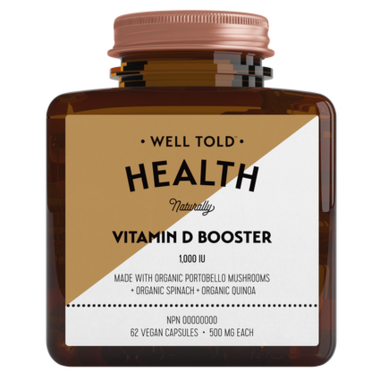 Well Told Health Vitamin D Booster
Plant-Based sunshine in a bottle. An essential factor in the development and maintenance of bones, teeth and general health. A majority of North Americans are vitamin D deficient and it's impossible to get it through diet.Calcium intake, when combined with sufficient Vitamin D, a healthy diet and regular exercise may reduce the risk of developing osteoporosis.
Recommended:
If you work indoors or wear sunscreen all the time, since our bodies convert sunshine into vitamin D
If you live anywhere north of the 37th parallel since the northern hemisphere does not get strong enough sunlight for sufficient vitamin D production outside of summer months
Dosage:
Children 6-12 years, Adolescents 13-17 years, and adults: Take one capsule per day.
Ingredients:
Organic Portobello Mushrooms, Organic Quinoa, Organic Spinach


Natural, Certified Organic, NO Synthetics, NO Fillers, NO Isolates, NO Dairy, NO Soy, Gluten Free, Vegan, Non-GMO Project Verified.