Clary Sage and Lavender
80 mL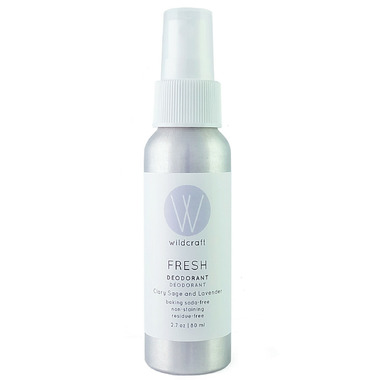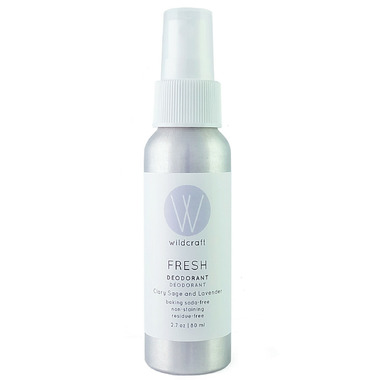 Wildcraft Deodorant
Clary Sage and Lavender
80 mL
A fresh, simple approach to natural deodorant. Thoughtfully chosen clary sage and lavender essential oils, witch hazel and magnesium reduce the activity of underarm bacteria, keeping unpleasant odors under control. With a mist applicator and travel-friendly metal container, this deodorant can be cleanly sprayed on anytime, anywhere, without worrying about clothing stains or bacteria transferring onto your deodorant.
Features
:
Easy spray-on application
Does not stain clothes
Non-greasy and residue-free
Directions: Shake bottle, spray each armpit 2-3 times and allow to dry. Reapply through the day as needed.
Ingredients: Magnesium hydroxide, Witch hazel*, Aloe vera juice*, Glycerin, Clary sage and Lavender* essential oils | *organic

If this is your first time using this product, Wildcraft recommends that you perform an allergy test before use. This can simply be done by applying a small amount to your forearm and waiting for 24 hours to see if any irritation occurs.

Natural, Organic, Vegan, Gluten Free, Sugar Free, Non-GMO, Dairy Free, and Peanut Free Product and Tree Nut Free Product