Wildcraft Herbal Bath Blend
Patchouli and Rose
480 mL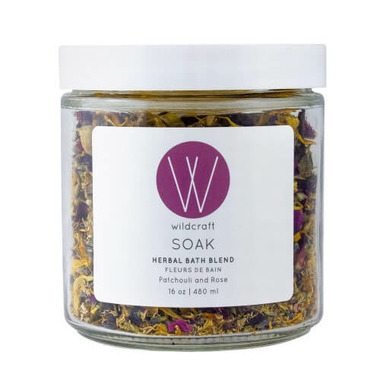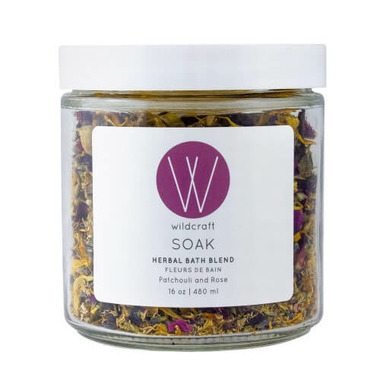 Wildcraft Herbal Bath Blend
Patchouli and Rose
480 mL
Experience the restorative power of herbal hydrotherapy. Infuse your bath with this relaxing blend of herbs and flowers to soften and soothe you skin. Allow the patchouli and lavender essential oils to fill the air; breathe deep and relax.
Features
:
Alleviates dry and irritated skin
All natural and soothing

Encourages relaxation

Directions
: Fill organic cotton muslin bag (included) with 1/2 a cup of herbs and flowers. Tighten drawstring and place in bath as water is running. When finished, empty contents and allow bag to dry for re-use. Contains four uses.
Ingredients
: Rose flowers*, Lavender flowers*, Chamomile flowers*, Calendula flowers, Marshmallow root*, Patchouli* and Lavender* essential oils
* organic
If this is your first time using this product, Wildcraft recommends that you perform an allergy test before use. This can simply be done by applying a small amount to your forearm and waiting for 24 hours to see if any irritation occurs.
Natural, Organic, Vegan, Gluten Free, Sugar Free, Non-GMO, Dairy Free, and Peanut Free Product and Tree Nut Free Product