Webber Naturals Prenatal Vitamin & Mineral Supplement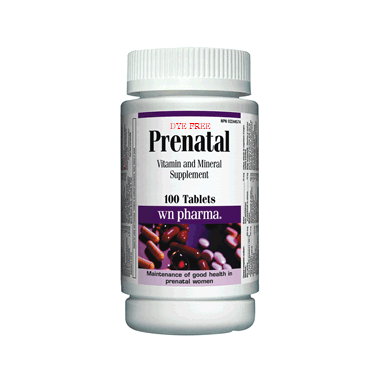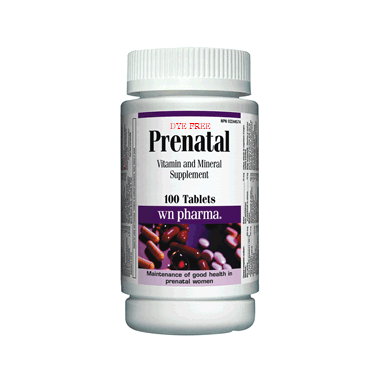 Webber Naturals Prenatal Vitamin & Mineral Supplement

Pregnancy increases a woman's need for vitamins and minerals. This supplement, with 35 mg of iron, is designed specifically for pregnant and lactating women, and it provides basic nutritional support for expecting mothers and the healthy development of the fetus.

Features:

Comprehensive vitamin/mineral supplement for pregnant and lactating women
Easy-to-take caplets
35 mg of iron per caplet
Dye free
Only one caplet a day
Recommended purpose: Vitamins and minerals for the maintenance of good health in prenatal women. Helps prevent neural tube defects when taken prior to becoming pregnant and during early pregnancy.

Ingredients (Each Caplet Contains:)

Vitamins:

Beta Carotene (provitamin A) 450 mcg
(225 mcg RAE) (1500 IU)
Vitamin A (acetate) 450 mcg RAE (1500 IU)
Vitamin E (dl-alpha tocopheryl acetate) 13.5 mg ATE (30 IU)
Vitamin C (ascorbic acid) 100 mg
Folic Acid (folate) 1 mg
Vitamin B1 (thiamine mononitrate) 3 mg
Vitamin B2 (riboflavin) 3.4 mg
Niacinamide 20 mg
Vitamin B6 (pyridoxine hydrochloride) 10 mg
Vitamin B12 (cyanocobalamin) 12 mcg
Vitamin D3 (cholecalciferol) (250 IU) 6.25 mcg
Biotin 30 mcg
Pantothenic Acid (calcium d-pantothenate) 10 mg
Minerals:

Calcium (calcium carbonate) 250 mg
Magnesium (magnesium oxide) 50 mg
Iodine (potassium iodide) 0.15 mg
Iron (ferrous fumarate) 35 mg
Copper (copper gluconate) 2 mg
Zinc (zinc citrate) 25 mg
Chromium (chromium HVP* chelate) 25 mcg
Manganese (manganese citrate) 5 mg
Molybdenum (molybdenum citrate) 25 mcg
Selenium (selenium HVP* chelate) 25 mcg
*HVP = Hydrolyzed Vegetable Protein

Non-medicinal ingredients: Microcrystalline cellulose, croscarmellose sodium, coating (carbohydrate gum, polyethylene glycol), vegetable grade magnesium stearate (lubricant).