Xlear Sinus Care Netipot Kit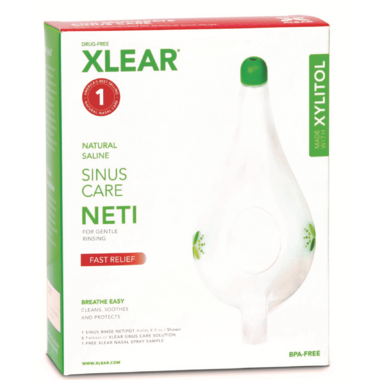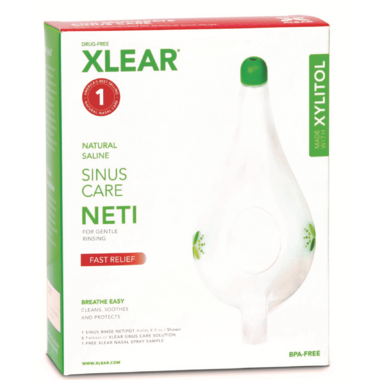 Xlear Sinus Care Netipot Kit
The Xlear Sinus Care Netipot system features a specially-developed saline solution containing xylitol to help soothe, moisturize, and cleanse your sinuses.
Neti pots have been used to clear out nasal and sinus passages for centuries. They use a gentle, gravity-propelled flow to run saline through the passageways, clearing out any bacteria, allergens, or other harmful contaminants.
The xylitol solution is comparable to soap for your nose, it thoroughly rinses and cleans your nose and sinuses—which is where many upper respiratory problems originate.
The Xlear Sinus Netipot Kit contains:
1 Netipot
6 packets of Sinus Care
1 sample nasal spray
Ingredients:
Xylitol, Celtic Sea Salt, and Sodiem Bicarbonate