Yummi Bear Vegetarian Multivitamins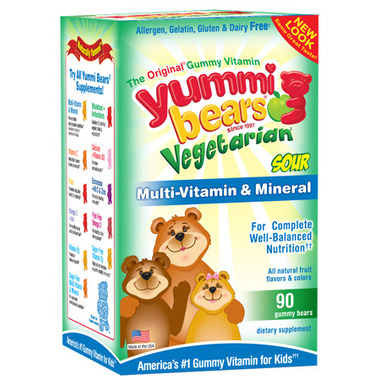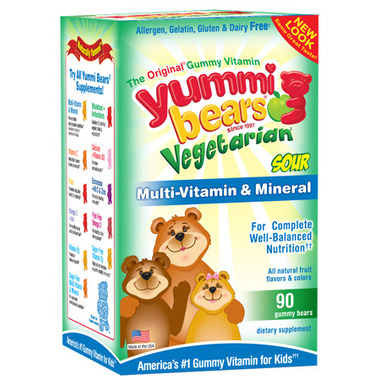 Yummi Bear Vegetarian Multivitamins
Hero Nutritionals Yummi Bear Vegetarian Multivitamins contain 16 essential nutrients for a child's healthy growth and development. Made entirely of natural strawberry, orange, grape and pineapple flavors and sutiable for anyone with a vegetarian diet.

Dosage: As a dietary supplement, parents may give each child up to three (3) bears per day.

Ingredients: Natural cane sugar, glucose syrup, pectin, citric acid, fumaric acid, lactic acid, natural flavors (strawberry, orange, pineapple, grape) and natural colors (black carrot juice concentrate, annatto, turmeric, purple berry juice concentrate).