zazubean Squeeze Dark Organic Chocolate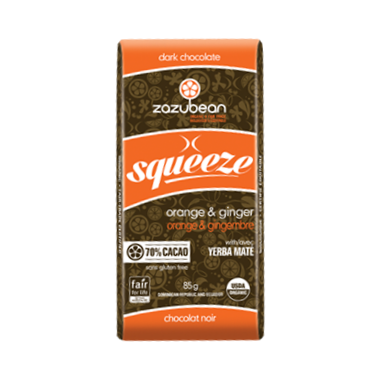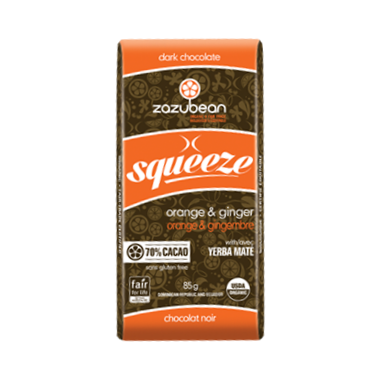 zazubean Squeeze Dark Organic Chocolate
Juice your noggin with Squeeze's Yerba Mate in a rich dark 70% orange and ginger chocolate.
Key Organic Ingredients:
Orange is refreshing and zesty.
Ginger is an aromatic tuber which is consumed as a culinary delight.
Yerba Mate is a South American shrub that contains three xanthines: caffeine, theobromine and theophylline.
Ingredients: Cocoa mass**, Cane sugar**, Cocoa butter**, Candied ginger*, (Cane sugar*, Ginger*), Yerba mate*, vanilla**, Orange oil*. **Fair Trade Certified AND Certified Organic. *Certified Organic.
May contain traces of milk, nuts and peanuts.