ZibaDel Creations Manuka Honey Mint Chocolate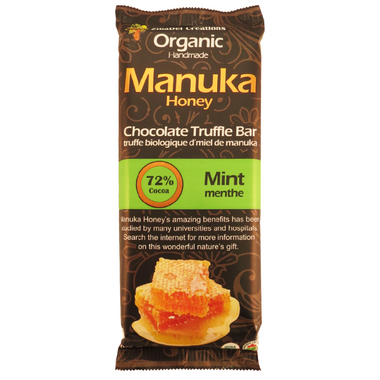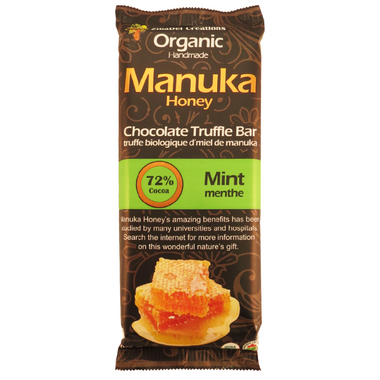 ZibaDel Creations Manuka Honey Mint Chocolate
A melt-in-your-mouth honey ganache coated with smooth chocolate, and just the right amount of mint to make this treat both delicious and refreshing. Hand crafted with Raw Organic Active Manuka Honey from New Zealand. Manuka honey's amazing benefits have been researched by many hospitals and universities. This bar uses This bar uses raw manuka honey to give you a pleasing experience every bite.
Features:Ingredients:
Organic cocoa beans, organic cane sugar, organic Cocoa Butter, Manuka Honey, organic Beechwood Honey, organic virgin Coconut Oil, organic mint oil, Himalayan Pink Salt.