ZiwiPeak Daily-Cat Air-Dried Cuisine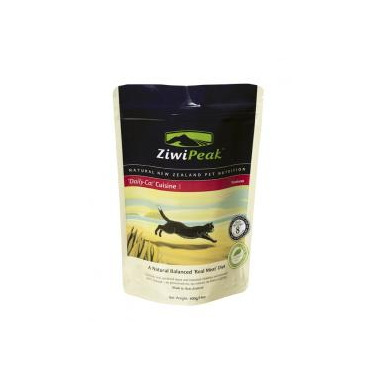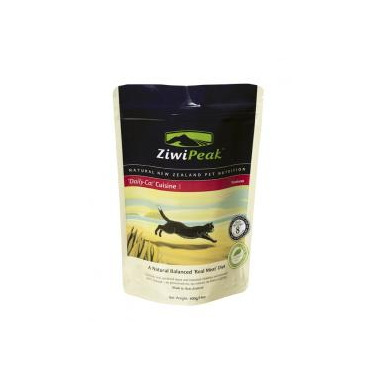 ZiwiPeak Daily-Cat Air-Dried Cuisine
- We're sorry, this product is no longer available!
- Shop for other products in: Dry Cat Food

​Daily-Cat Air-Dried Cuisine is a premium, raw, real meat, dry cat food.
New Zealand's premium quality grass-fed venison is a novel protein source that is highly desirable to feed to your cat. It is highly digestible with plenty of connective tissue and high levels of natural Chondroitin and Glucosamine that naturally supports long term mobility and joint health. Venison meat is considered to be a clean, new protein source that is not farmed intensively.
95% digestible
Stool volume may be reduced
Flatulence may be reduced
Bad breath should disappear
Grain free
Air dried
Natural
Raw
ZiwiPeak Air Dried Venison Cuisine is particularly suitable for:
Cats that have exhibited skin and coat problems in the past
Cats that have suffered from allergic reactions to other protein sources, grain or other meats
Cats that suffer from restricted mobility or who have joint issues
Cats that are requiring a stricter weight control program
Cats that suffer from digestion issues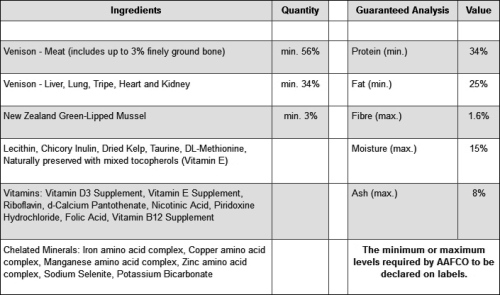 Lillea:
more than a year ago
My cat is very particular and she didn't hesitate to try this when I first gave it to her. I add a small portion of it to her wet food for variety. Very good ingredients. I knocked off one star because I'm not keen about the inulin in it - I'm not convinced that's a worthwhile addition and I avoid it in human food.
Page
1