ZiwiPeak Daily-Dog Air-Dried Cuisine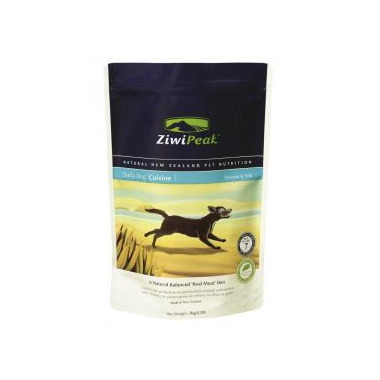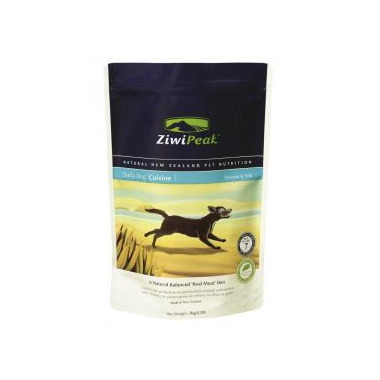 ZiwiPeak Daily-Dog Air-Dried Cuisine
- We're sorry, this product is no longer available!
- Shop for other products in: Dry Dog Food

ZiwiPeak Daily-Dog Air-Dried Cuisine is a premium, raw, real meat, dry dog food.
Combining the best of New Zealand ingredients, the Venison & Fish formulation adds the unique quality of fish protein sourced from New Zealand crystal clear clean water. This provides all the essential fatty acids like Omega-3 & Omega-6 which dogs are unable to produce themselves.
95% digestible
Stool volume may be reduced
Flatulence may be reduced
Bad breath should disappear
Grain free
Air dried
Natural
Raw

ZiwiPeak Air Dried Venison & Fish Cuisine is ideal for:
Dogs that have exhibited skin and coat problems in the past
Dogs that have suffered from allergic reactions to other protein sources, grain or other meats
Dogs that suffer from restricted mobility or who have joint issues
Dogs that are requiring a stricter weight control program
Dogs that suffer from digestion issues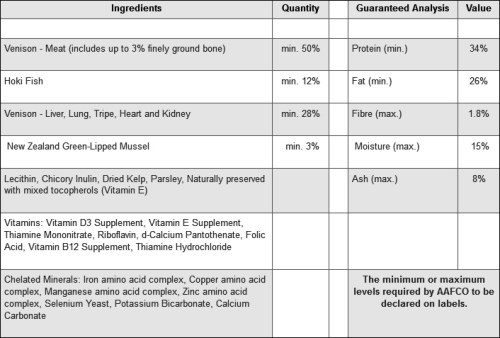 Terry:
more than a year ago
Great High quality dog food. My dog really loves it. It's a raw dog food that has been aiired dried. Dogs love it just the way it is and also if you add some warm water. I will purchase it again. It's rated a 5 star under dog food advisor. Much better then the cheap dry dog food Kibble that most people feed there dog. Our young dog has been in 4 seperate dog shows and has won best of breed in everyone. You can pysically see the differnece in the dogs coat and muscle tone. Great Dog food prepared in New Zealand using only human grade organic food with added vitamins which makes it an absolute fully complete dog food that your dogs will love!!
Page
1