Zoli Ergonomic Fork & Spoon Set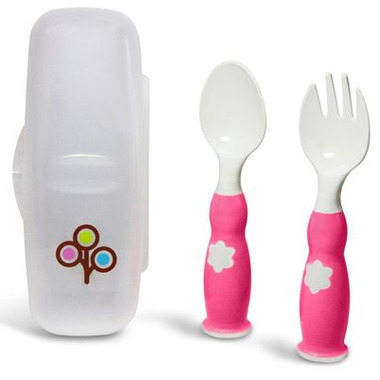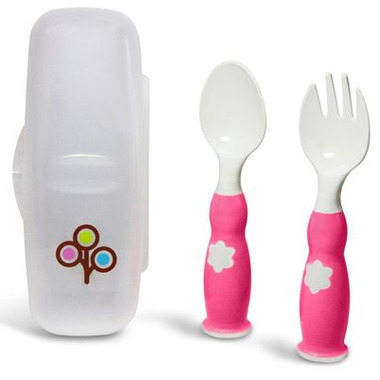 Zoli Ergonomic Fork & Spoon Set
Zoli Ergonomic Fork & Spoon Set has easy grip handles, offering an easy way to feed your baby or let them learn to feed themselves. There is no promise your baby will not throw his spaghetti, but this set will surely make food easier to handle in his tiny hands!
Suitable for ages 6 months old and up.
Features:
Ergonomic handle for easy grasp
Wide scoop on both spoon and fork
Includes storage / travel case
Ronald:
more than a year ago
We bought these utensils to get our 9-month old daughter starting to feed herself. BUT, she's a bit on the smaller side (15th percentile) and they were too big for her. They're probably fine if your child is higher on the curve, but I wouldn't recommend these for smaller babies.
Page
1