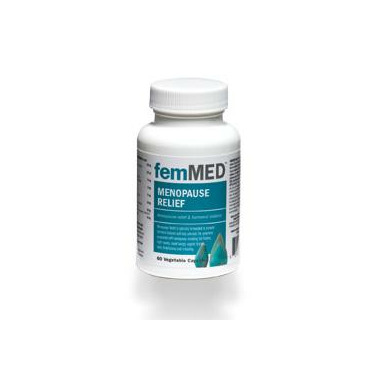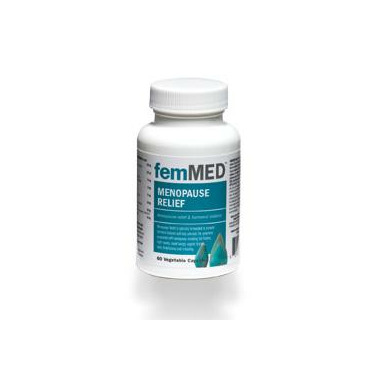 Effective Solution For:
Night sweats
Vaginal dryness
Hot flashes
Mood swings
Sleep disturbances
Irritability
Menopause Relief is specifically formulated to promote hormonal balance and help alleviate the symptoms associated with menopause.

Hormonal Balance & Menopause Balance work extremely well in harmony

Suggested Usage: Adults - take 1 capsule twice daily, on an empty stomach. If you suffer from gastrointestinal difficulties, take capsules with food or as directed by your health care practitioner.

Caution: Do not take this product if you are pregnant, breastfeeding or taking Hormone Replacement Therapy [HRT]. Consult a health care practitioner if you develop symptoms of liver trouble. If you have a pre-existing medical condition, or are taking prescription medications, consult a health care practitioner prior to use.
Natural remedies take time to work with your body. Please allow 3-4 weeks of consecutive use for best results.

This product does not contain dairy, egg, gluten, yeast, artificial colours and flavours, sweeteners and preservatives.
Medicinal Ingredients Per Tablet:
Damiana
(Turnera diffusa leaf powder) 75 mg

Partridge Berry
(Mitchella repens leaf powder) 75 mg
Pomegranate
(Punica granatum fruit extract, 4:1) 75 mg

Motherwort
(Leonurus cardiaca herb powder) 50 mg
Schizandra
(Schisandra chinensis fruit extract, 4:1) 50 mg

Wild Green Oat
[Avena sativa] (Neuravena® ) 50 mg
Black Cohosh
(Cimicifuga racemosa root extract) (2.5% Triterpene Glycosides ) 40 mg