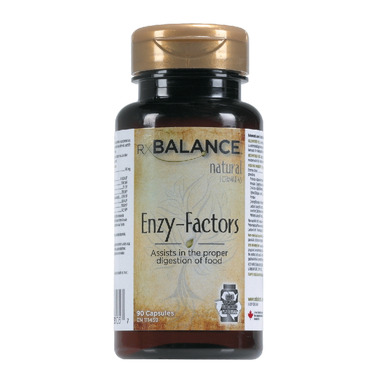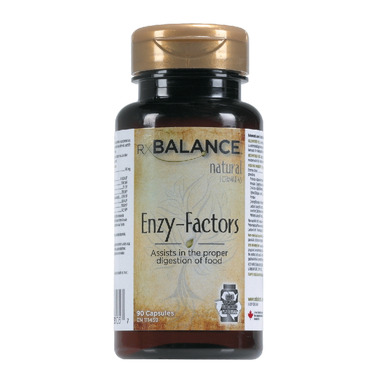 Enzy-Factors is a highly effective blend of eight concentrated digestive enzymes.

This natural product includes protease, amylase, lipase, lactase, sucrase, and maltase, which assist in the proper digestion of protein, carbohydrates, and fats, and the inclusion of cellulose and phytase increases the bioavailability of nutrients.

Digestive enzymes can help reduce the risk of developing food allergies. For individuals with IBS, Crohn's disease, or ulcerative colitis, Enzy-Factors can help prevent irritation.

Enzyme production slows down as we age, reducing the absorption of nutrients needed for repair; therefore, Enzy-Factors is also helpful for those over 55 to help slow the aging process.