Braun No Touch + Forehead Thermometer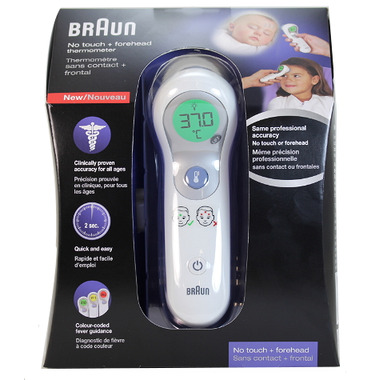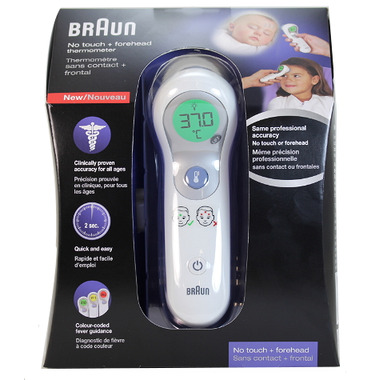 Braun No Touch + Forehead Thermometer
The Braun No Touch + Forehead Thermometer gives you accurate readings instantly. The first ever thermometer with the convenience of two clinically proven options to take a temperature - completely non-invasive no touch or traditional forehead touch. Also good for use on a sleeping child!
Braun No Touch + Forehead Thermometer is an accuracy sensor that gives you to the right distance to take a reading on your child. Innovative technology captures twice as much body heat compared to traditional forehead products.
Features:
Fever Guidance: Large colour-coded screen with instant fever detection
Easy to use and measures instantly in 2 seconds
Safe and Hygienic: No probe covers needed
Guidance System: Unique on-screen positioning system confirms proper distance for taking temperature and gentle guidance light directs you for accurate aiming.
#1 Brand among pharmacists and moms!