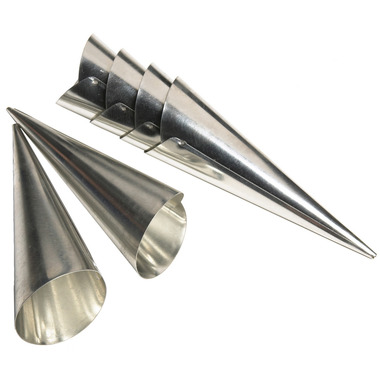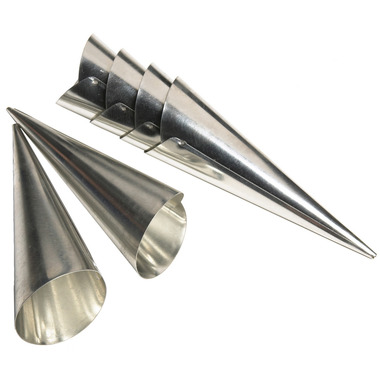 Make six Cream Horn desserts at a time with this set of 6 molds by Fox Run!
Made with tin-plated steel, these are great for using to wrap your puff pastry around and baking.
Fill with your favourite filling or custard to make a great dessert or appetizer.

Dani:
more than a year ago
After working my buns off making homemade puff-pastry, I made cream horns with these molds. Not impressed. They are flimsy, short and worst of all, they don't conduct heat at all so the inside of the horns were raw. I would not recommend these. Heavier, non-stick ones would be better and would conduct some heat inside so you don't have to scorch the horns (you have to bake them at very high temps to create the "puff") to get the inside baked through. Maybe ok to start with but I won't use again after all that work of making puff pastry....no thanks.
Page
1