EOS Cherry And Bright Stick & Peppermint Cream Sphere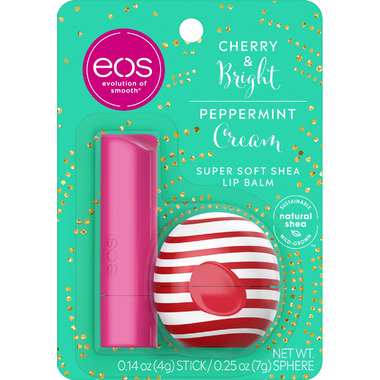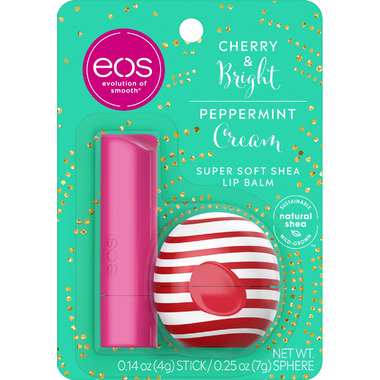 EOS Cherry And Bright Stick & Peppermint Cream Sphere
It's holiday season and EOS new limited edition lip balms are bursting with their most delicious holiday flavors yet! Decadent treats, sparkling champagne and iced fruit flavors delight the senses as they deliver nourishing moisture to keep lips feeling soft and smooth.
May your lips be Cherry & Bright – with flavor notes of juicy, red cherries frosted with crystal sugar.
Their Peppermint Cream flavor is super cool – notes of icy peppermint infused into frozen vanilla cream for a true match made in holiday.
Features:

Hypoallergenic
Gluten-free
Paraben-free
Petrochemical-free