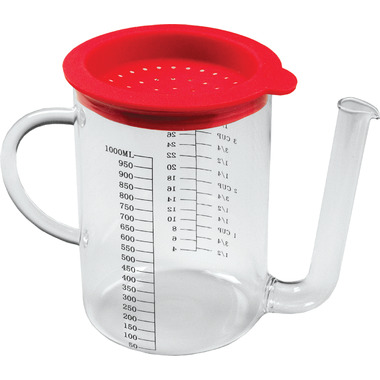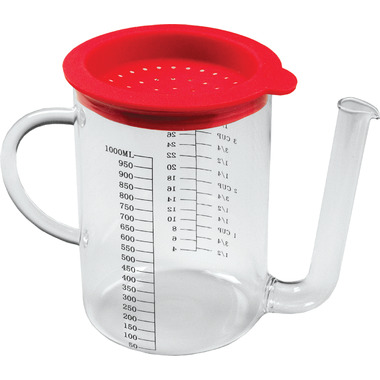 The Fox Run Gravy Fat Separator helps strain fat from gravy.
Features:
Capacity of 1L
Glass container with vented silicone lid
Measuring is easy with mL and Cups marked on outside of container
Lisa:
more than a year ago
This is a terrific product. I used it to make beautiful, smooth, fat free gravy for my family's Christmas dinner. I love the silicone strainer/lid that allows you pour off the pan drippings cleanly and directly into the glass beaker. The fat rose to the top in just a few minutes and then I had flavourful fat free, strained stock to make my gravy. I love that the beaker is made of glass because I know that heat can leach chemical toxins out of plastic. This product is also easy to clean. Five out of five stars from me! Thanks Well.ca. Terrific product delivered in a flash as always.
Page
1