Purica Power Vegan Protein Powder Natural Unflavoured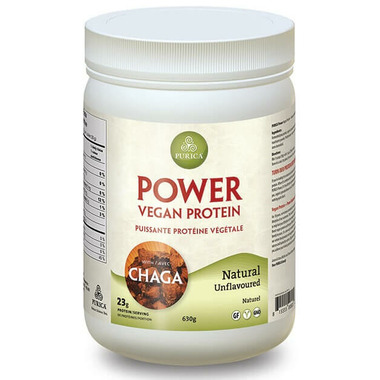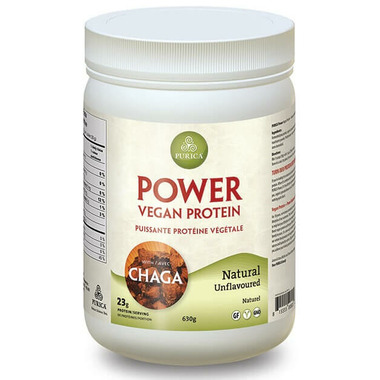 Purica Power Vegan Protein Powder Natural Unflavoured
High protein digestibility; tastes great and mixes easily. Helps to rebuild muscle and tissues while delivering a high antioxidant profile with immunomodulating properties.
Features
:
High protein per serving
Easily digestible and reduces bloating
Proteins are quickly down the body
Reduces inflammation
Effective muscle-building properties
Available in Chocolate, Vanilla and Natural Unflavoured
Directions
: One 30-gram scoop of PURICA Power is mixed with 1 cup (250 ml) of water (or the smoothie, shake, almond or rice milk or yogurt dish of your choice).
Ingredients
: Fermented Pea Protein, Organic Sprouted Brown Rice protein, Organic Chaga mushroom, Natural ProHydrolase® enzyme blend
Each 30-gram scoop of PURICA Power vegan protein contains 110 calories and 0.2 grams of plant-based fats (with no saturated or trans fats). There is 6 grams of Carbohydrate and 260 mg of Sodium in a 30-gram scoop of PURICA Power, making up 40% of the recommended daily intake of Iron.