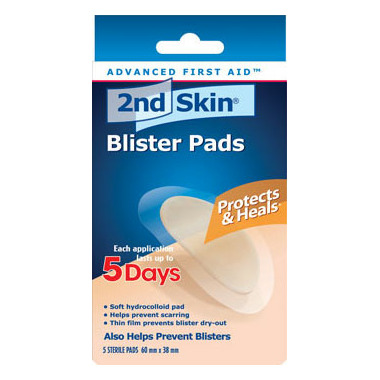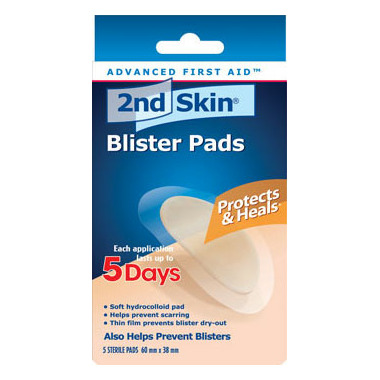 2nd Skin® Blister Pads promote a scab free, naturally healed blister. A soft hydrocolloid pad and ultrathin adhesive film stays in place up to 5 days to protect the area as the blister heals.

Contains:
5 Sterile Blister Pads 2-3⁄8" x 1-3⁄4" (60 mm x 45 mm)
Maera:
more than a year ago
I love these. While they're great blister pads, I use them as band aids when I don't want a scar. Put one of these on with scar gel or anti-bacterial and leave it a few days (it doesn't budge) and it heals underneath and leaves no scar.

These are better than bandaids, where air gets in and the scab dries and takes longer t heal. I cannot say enough good about these pads. Expensive, yes. Worth it? Double yes.
Page
1