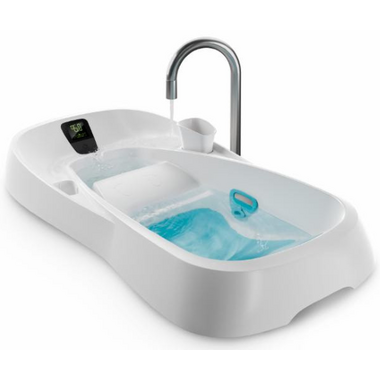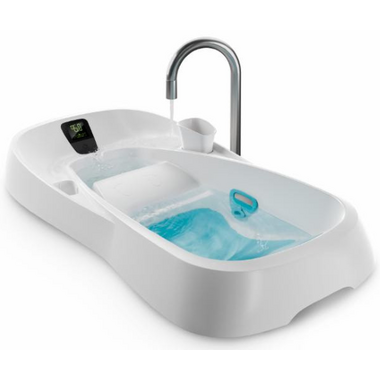 Traditional infant tubs hold water that quickly gets dirty and cold as you bathe your baby. At 4moms, they believed infant tubs would be better if they kept your baby clean and comfortable. That's why they created the 4moms® Infant Tub 2.0. It's unique design provides a constant flow of clean water and the digital thermometer makes it easy to ensure the water temperature is safe and comfortable.
Clean water. Clean baby.
Fresh water flows in, dirty water drains out.
Colour-coded digital thermometer.
Helps set the perfect temperature for your baby's sensitive skin.
Two side drains.
Set the perfect water depth for your baby.
Clean water reservoir (see image below).
Holds fresh water for rinsing with the included rinse cup.