Abundance Naturally Baby Balm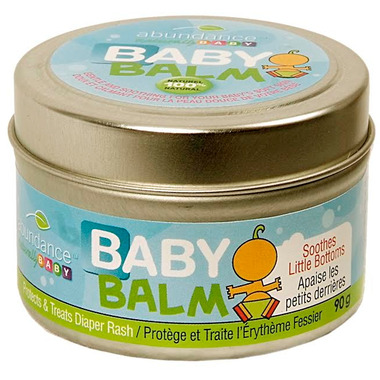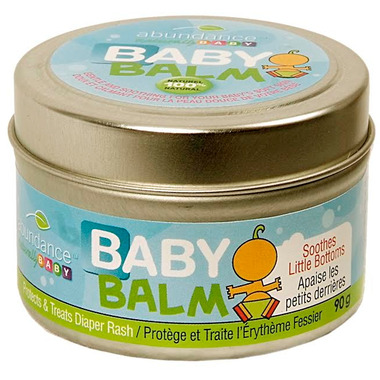 Abundance Naturally Baby Balm
Trusted by moms all over Canada, Abundance Naturally Baby Baby Balm is a therapeutic brew for baby's skin that has grown through mommy blogs and word-of-mouth and is widely available at national pharmacy and grocery as well as independent health food stores all over Canada. This formula has proven to soothe and treat diaper rash and many skin irritations such as dry itchy skin, minor cuts, burns and even cradle cap.

Abundance Naturally Baby Balm is made with:
Calendula: Reduces inflammation, protects & soothes irritated skin and kills bacteria
Chickweed: An external remedy to ease itchy, red, irritated skin
Goldenseal: Contains natural antibiotics that fight inflammation
Marshmallow root: Cools and moisturizes wounded inflamed tissue
Lavender: Reputed to heal burns, skin infections and sun damage
Sandalwood: A fragrant essential oil commonly used to moisturize
Ingredients: Vitis vinifera (grape) seed oil, prunus dulcis (sweet almond oil), beeswax, calendula officinalis (marigold), stelloria media (chickweed), althaea officinalis (marshmallow) root, hydrastis canadensis (goldenseal) root, mentha piperita (peppermint) leaf oil, lavendula dentata (lavender) flower oil, santalum album (sandalwood) and tocopherol (vitamin e) oil.