Accoutrements Bacon Flavoured Toothpaste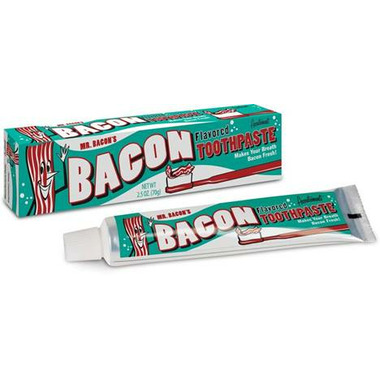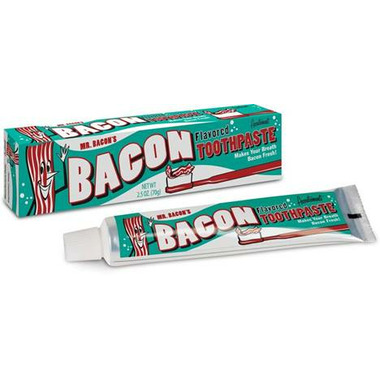 Accoutrements Bacon Flavoured Toothpaste
Now you can improve your dental hygiene while enjoying the amazing flavour of crispy fried bacon with Accoutrements Bacon Flavoured Toothpaste. Is there anything bacon can't improve?

Just put a dollop on your brush and after a few minutes of vigorous brushing your whole mouth will feel frosted!
Lynne:
about a month ago
I like the idea of it and I had hoped it would help getting my son to brush his teeth but it's not that great and then gradients are not very good. I think it would be good as a stocking stuffer or for a laugh. With the ingredients it has I don't think it's worth the price. It's just a novelty item.
Page
1