aden + anais Bamboo Snap Bibs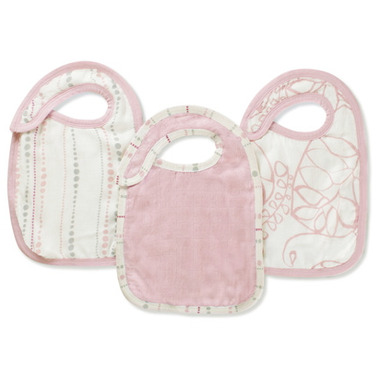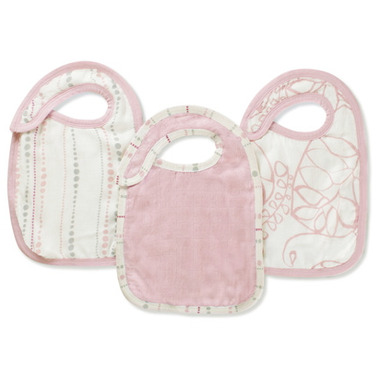 aden + anais Bamboo Snap Bibs
Pack of three, 100% bamboo fiber muslin snap bibs. The easy to care for snap bib is made with three layers of our signature soft, durable bamboo fiber muslin. Three snaps in the front make it a cinch to snap on and off while ensuring a long, lasting perfect fit.
Features:
Practical: absorbent and easy to care for
Comfortable: soft, gentle bamboo fiber muslin

Accessible: the front-side-snaps simplify fastening
Adjustable: three snaps ensure a perfect fit as baby grows
Machine washable: making clean up quick and easy
Tina:
a few months ago
I purchased these some time ago and initially loved how soft they are compared to the cotton muslin. However, they shrink significantly washing in cold and drying on low, and they look really sloppy on baby so no longer use. I've purchased other patterns in the bamboo & unfortunately found the same issue. Also, wash separate from velcro or zippers as these will catch & this fabric highly prone to pulled threads.
Page
1