Adrien Gagnon Echinacea Liquid Formula Extra Strength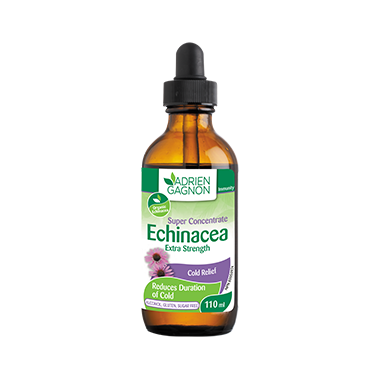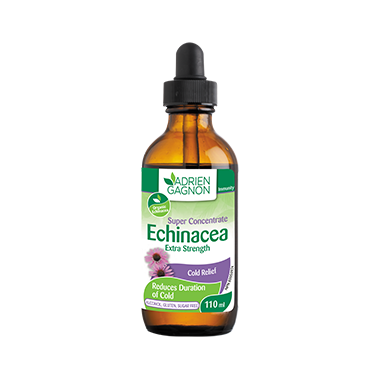 Adrien Gagnon Echinacea Liquid Formula Extra Strength
Echinacea, like in this Adrien Gagnon Liquid Formula, is used in herbal medicine to help relieve cold symptoms.
Benefits & Recommended for:
For upper respiratory tract infections (cold and flu)
To counter cold symptoms by reducing their duration and severity
To be taken at the onset of symptoms
Soothes sore throat
Dosage:
Take at the first sign of infection, with water. Children 2 to 4 years old: Take 1 ml, 1 to 2 times daily. Children 5 to 9 years old: Take 1 ml, 1 to 3 times daily. Adolescents 10 to 14 years old: Take 2 ml, 1 to 2 times daily. Adults and adolescents 15 years and older: Take 3 ml, 1 to 2 times daily.
Medicinal ingredients:Each millilitre (1 ml) contains:
Echinacea [Echinacea purpurea] (root) 300 mg
Note:
Liquid as the benefit of fast absorption. Contains no alcohol, sugar or gluten. 100% organic.

Precautions & Adverse Effects:
If symptoms persist or worsen or for use beyond 8 weeks, consult a health care practitioner. Consult a health care practitioner prior to use if you have an autoimmune disorder, a progressive systemic disease such as tuberculosis, collagenosis, multiple sclerosis, AIDS and/or HIV infection, or if you are taking immunosuppressants.
Canadian Brand, Gluten free, Non-GMO, Peanut free product, tree nut free product, Dairy free, natural