Agent Nateur Deodorant holi (stick) No. 3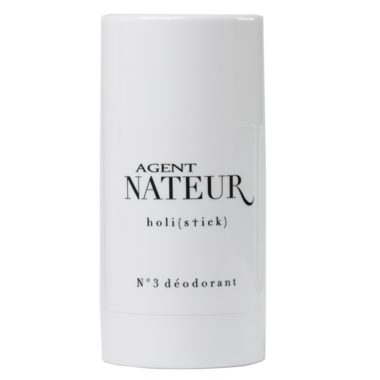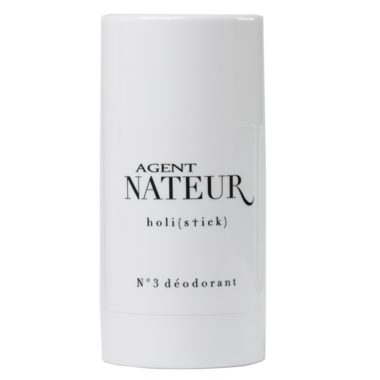 Agent Nateur Deodorant holi (stick) No. 3
The Agent Nateur holi(stick) No. 3 deodorant will keep you smelling lovely well into the evening hours with a light trace of honey, lavender and eucalyptus.

Each holi(stick) is made by hand, and a little goes a long way....you don't need much of Agent Nateur to keep you smelling luxurious throughout the day.

Ingredients: organic cocos nucifera, (coconut oil) cera alba, (beeswax) sodium bicarbonate, (baking soda) persea gratissima, (avocado butter) helianthus annuus, (sunflower butter) ricinus communis, (castor oil) organic honey, organic lavendin, organic eucalyptus globulus, acidum citricum, (citric acid)

Agent Nateur products are created with non-gmo, pesticide-free, food-grade ingredients available in order to be safe for those with even the most sensitive skin. If you have a history of sensitive skin or allergic reactions, please be sure to test body products on a small area inside your wrist for 2-3 days prior to using.




Ashley A:
about a week ago
This is easily the best natural deodorant I have ever used! I've tried so many over the years, and was so happy to find this. It's lightly and naturally scented, doesn't stain your clothes, and I experienced absolutely no irritation. And although I've been sensitive to baking-soda based deodorants in the past, I had absolutely no problems with this one. Highly recommend!
Rebecca:
a couple of weeks ago
FINALLY a natural deodorant that works well for me. Lovely herbaceous scent, no staining, and keeps me fresh all day even in the hotter summer months. I'm thrilled that Well.ca brought this in as I was ordering from the states. I look forward to other facial Agent Nateur products (hopefully!) soon.
Page
1