Alima Pure Satin Matte Foundation
Alima Pure Satin Matte Foundation
is rated out of
5
by
11
.

The Alima Pure award-winning Satin Matte Foundation provides buildable coverage in 45 shades. Created from four hypoallergenic ingredients, this buildable mineral foundation enhances your complexion while evening your skin tone. With 45 shades, there is a match for everyone!
Features:

Not tested on animals
Vegan
Free of nuts, gluten, fragrance, silicone, parabens, sulfates, synthetic dyes, phthalates, dimethicone, talc, bismuth oxychloride, and nanoparticles.
Shelf life: 60 months before opening. 36 months after opening.
How to Find your Undertone:

Beige range works with most neutral peach undertones. It's slightly warmer than our Neutral range, but not quite as golden-toned as our Warm range. If Olive shades are close, but not quite right, you will find a match with Beige.
Cool range has the broadest range of depth with foundation shades for the fairest skin tones and deepest skin tones. The Cool shades match well with slightly pink undertones.
Neutral shades suit those with cool peach undertones. The range is slightly more yellow than Cool shades, but still falls on the cooler end of the spectrum when compared to Beige or Warm.
If you try Neutral shades or Beige shades and find that they aren't quite right, Olive may be the match for you. The Olive line usually suits those with neutral brown undertones. Please note that Olive shades run deeper than other undertones.
Warm shades of Satin Matte Foundation flatter those with a subtle yellow undertones. If you find that foundation shades sometimes appear pink on your skin, the Warm range will be the match for you.
How to Find Your Depth
1: Fair skin. You easily burn in the sun. You likely wear the lightest shade in other brands, or often find shades appear too dark.
2: Fair to light skin. You may burn with initial sun exposure. You are likely the lightest or second lightest shade in other lines.
3: Light skin. You can build a tan with regular exposure, but may initially burn. Perhaps you wear the second or third shade in most other lines.
4: Light-medium skin, rarely burn, and tan well. If you often fall in between light and medium shades depending on the season, you'll find a match in here.
5: True medium skin. You tan easily and never burn. You're the inspiration behind the term "bronze goddess."
6: Medium to deep. While your skin may deepen with sun exposure, you don't ever burn.
7: Deep. You are likely the deepest or next-to-deepest shade in other foundation lines.
8 and 9: Though you may have had trouble finding a deep enough shade in the past, those days are behind you. This selection of deeply pigmented shades are formulated to match your rich skin tone.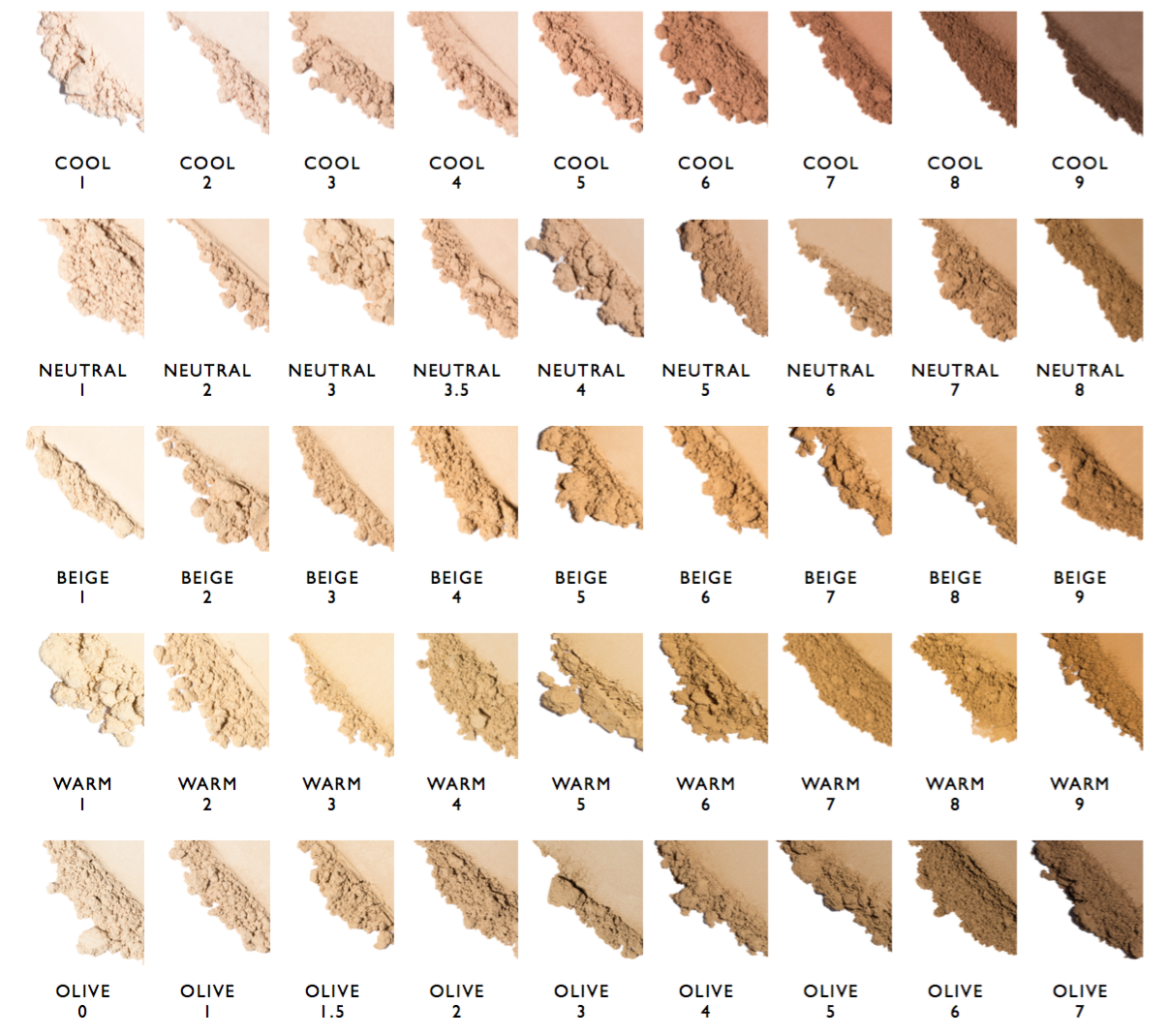 Ingredients: Mica (CI 77019), Titanium Dioxide (CI 77891), Zinc Oxide (CI 77947), Iron Oxides (CI 77491, CI 77492, CI 77499).

Similar Foundation, Blush & Bronzer
Other Alima Pure Products
Rated

5

out of

5
by
Sarah
from
So happy! I've been searching for a couple years and have spent hundreds trying to find "clean" silica, silicone, oil free foundation. I break out soo easily and usually wearing makeup means I'll have a breakout by the end of the day. It was so hard to find a brand with only a few ingredients. I came across this brand in an article and was happy to find out well.ca sells it. (I wish they carried the whole line) been wearing it for a week straight, long days, NO breakouts! Wears well, doesn't creep into expression lines. Love it.
Date published: 2019-01-12
Rated

5

out of

5
by
Stefanie
from
Absolute favourite foundation of all time (and I've tried MANY). I am a Warm 3 and am therefore able to purchase here, but I agree - there are SO many shade options in this foundation and it would be awesome to see more here!
Date published: 2019-04-18
Rated

5

out of

5
by
Kate
from
High Quality
I absolutely love this foundation! It's all natural and doesn't have talc as an ingredient. It gives a natural no makeup look but is buildable if you want a little more coverage. I apply with a flat end brush. A little goes a long way too. I've had my jar close to a year now and still going. I hope that Well.ca will bring in more of this brand. I can't say enough good things about it!
Date published: 2021-08-01
Rated

4

out of

5
by
Syl
from
This is a very good foundation. I wish there were more shades available - I purchased n3, but other unavailable shadds were closer match.
Date published: 2019-08-11
Rated

5

out of

5
by
Lilly
from
Alima Pure is by far my favourite mineral fountain and blush! Unlike other mineral products it doesn't turn oily and shiny after a few hours and it doesn't irritate my sensitive skin or eyes. So glad Well.ca now carries it as shipping costs from the US from Alima were too high.
Date published: 2018-10-23
Rated

2

out of

5
by
Leticia
from
I was so happy to see my favourite makeup brand. I love Alima Pure because of the range of shades they provide I'm a bit disappointed to only see a few of them here.
Date published: 2018-10-16
Rated

4

out of

5
by
Mg
from
Soooo good but a little too pricey!
I love this product but it doesn't fit in my student budget. :( Wish there was more high quality green beauty at an affordable price range.
Date published: 2020-03-02
Rated

2

out of

5
by
Farrah
from
I would like to see the range of '5's' (neutral and warm) . this is a great product! please consider carrying a wide range of shades.
Date published: 2018-11-10