Allermates I Have Allergies Writeable Silicone Wristband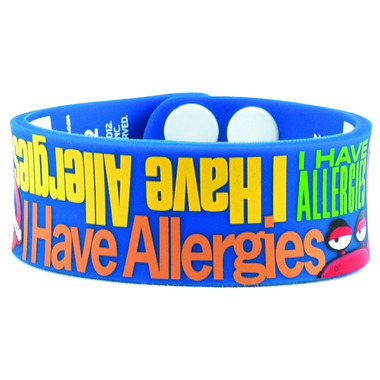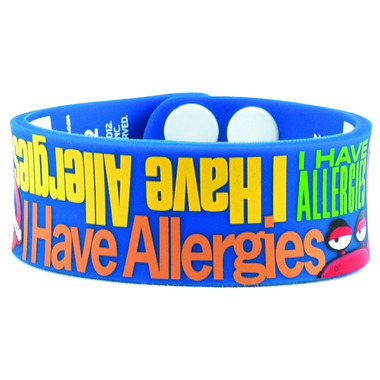 Allermates I Have Allergies Writeable Silicone Wristband
Does your child have rare food allergies? No matter what the allergy, this AllerMates allergy bracelet will work for you! This "I have allergies" bracelet is great for reminding caretakers of your child's special health needs. So how do you make these allergy bracelets specific to your child's needs? Follow these simple steps:
Clean the bracelet front and back with warm, soapy water and dry thoroughly.
Use a standard ballpoint pen to write your custom info on the white pad on the back of allergy bracelet.
Carefully place the bracelet in hot water, being careful not to splash or spill boiling water!
Leave allergy bracelets in water for 1 minute.
Carefully remove the bracelet and cool for 5 minutes.
Dry bracelet thoroughly and start having fun staying safe!
Features:
Designed to fit the wrists of most kids with allergies ages 4+.
Bright, colorful design is appealing to kids with all allergies of all ages including tweens.
Snaps in place for easy adjustment as kids grow bigger.
Customizable white space on the inside of the band, so parents can write in any food allergies or health concerns.
Made from silicone