ANDALOU naturals All-Over Konjac Body Sponge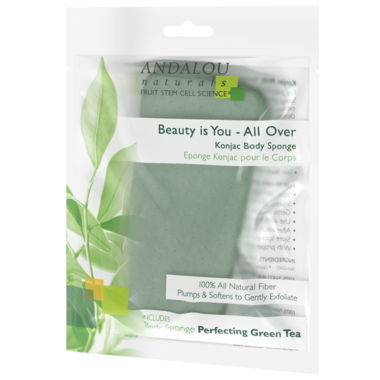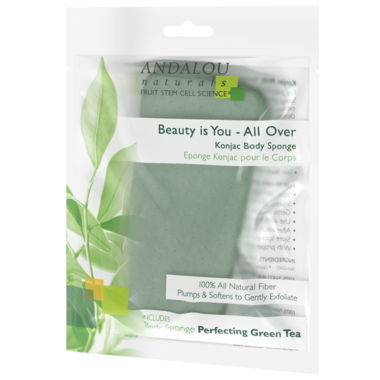 ANDALOU naturals All-Over Konjac Body Sponge
ANDALOU naturals All-Over Konjac Body Sponge plumps and softens, providing gentle exfoliation and skin-friendly nutrients for fresh, clean skin that glows.
Features:
Skin cleansing sponges that gently exfoliate when wet
Extra soft for delicate skin and perfect for all skin types
Removes dull, dry surface cells that can dull complexion
Cleanses and refines pores, softens and conditions
Skin feels soft, smooth, and healthy with a natural glow
Ingredients:
Amorphophallus Konjac Root Powder, Camellia Sinensis (Green Tea) Extract
Organic, GMO Free, Vegetarian, Vegan




Christina:
more than a year ago
This sponge works fairly well to exfoliate, but is still gentle to the skin. It could actually be a bit rougher. It doesn't require you to use very much cleanser, which is economical. If you use too much soap, it takes a number of rinses to get it all out of the sponge.
Grace:
more than a year ago
Just tried this for a few days. Don't know how long it will last but I like the texture. Originally I thought its texture might be similar to softer kind of luffa, but it's very gentle but harder than regular man-made bath sponge. I have dryer skin on my body and it works pretty well.
Page
1