Anita's Organic Mill Organic Rolled Quick Oats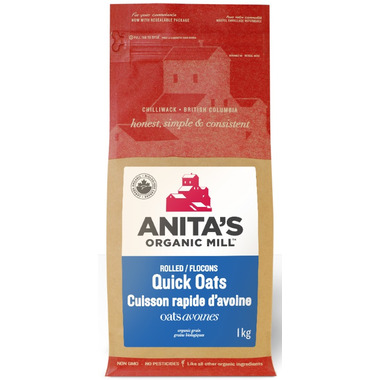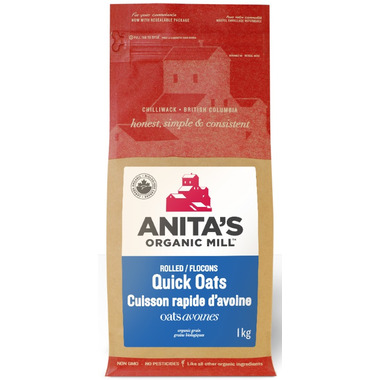 Anita's Organic Mill Organic Rolled Quick Oats
- We're sorry, this product is no longer available!
- Shop for other products in: Oatmeal & Hot Cereal

Rolled oats are great for cooking oatmeal or for adding nutrition, fibre, and flavour to your baking. They're thinner-cut, and therefore quicker to cook then regular oats. Oats are a sustainable farming choice as they are a hardy cereal grain able to withstand poor soil conditions in which other crops are unable to thrive.
A steaming bowl of fresh cooked oatmeal is the perfect way to start off your day, especially if you are trying to prevent or are currently dealing with heart disease or diabetes. Studies have shown that oats lower high cholesterol levels and can therefore reduce the risk of cardiovascular disease and stroke.
In addition, oats are known to help remove cholesterol from the digestive system that would otherwise end up in the bloodstream. Studies also show that oats can help stabilize blood sugar, proving helpful for people with type 2 diabetes.
To prepare, stir one cup of oats into two and one-half cups of boiling water, cover and let simmer for five to eight minutes or until they reach the desired texture. Remove from heat, stir again, and serve with your favourite garnishes.