Annabelle Stay Sharp Waterproof Lipliner
Stop looking, you have just found the sharpest tool in the shed!
Annabelle introduces the very first to mass market self-sharpening lipliners with the Stay Sharp Waterproof Lipliner. Annabelle's truly innovative concept will keep beautistas on point and sharpeners away.
The Stay Sharp secret is in the cap! The Annabelle Stay Sharp twist-on cap includes a sharpener. Every time the cap is twisted back on the pencil, the blades sharpen the tip to perfection and neatly keep the shavings. No fuss, no mess!
Shade Range: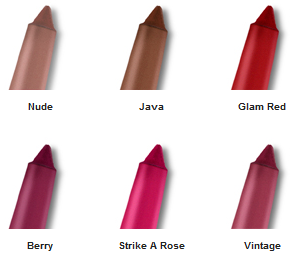 Key Features:

Shelf-sharpening pencil
No mess: lead shavings are kept inside the cap
Fine tip for extra-precise application
Extremely soft lead for a smooth, gliding application
Waterproof formula
Intense pigmentation for best colour pay off and coverage
Similar Lipsticks & Lip Balm