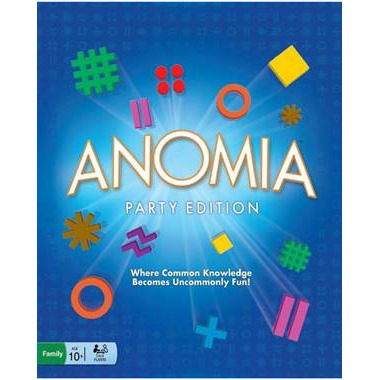 Description
Feed your Anomia addiction! Diehard Anomia fans and novices alike will love the Anomia Party Edition, featuring 6 all-new decks and over 425 unique categories, plus customizable bank cards for adding your own categories in every deck!

Play the Party Edition decks on their own or intermingle them with the original decks for hours of mad fun!

For 3-6 players. Suitable for ages 10 years old and up.