Antipodes Grace Gentle Cream Cleanser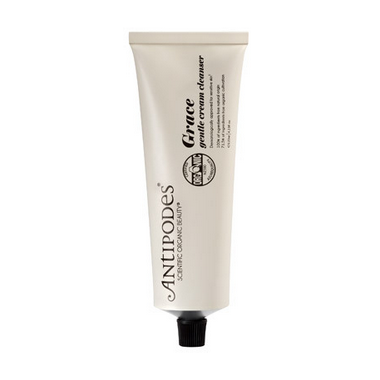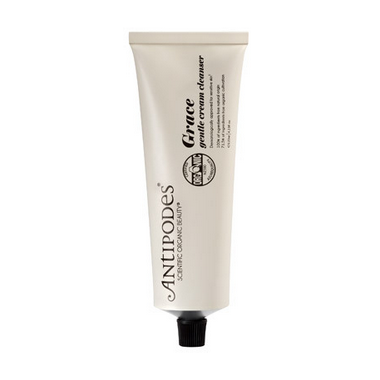 Antipodes Grace Gentle Cream Cleanser
Clear impurities and remove make-up gracefully with this dermatologically approved organic cleanser that is a true gift for sensitive skin conditions. Its blissfully soothing formulation features anti-inflammatory Vinanza Oxifend® super-antioxidant, naturally extracted from pinot noir grapes from award-winning Marlborough vineyards. Nutrient-rich avocado oil and marigold flower gently yet effectively cleanse, freshen and soften your visage.
Features:
Fragrance-free
Dermatologically approved for sensitive skin
Suited to most skin conditions especially sensitive, sensitized and irritated.
Directions:
Apply in circular motions with clean fingertips to your face, neck and decolletage at sunrise and sunset. Rinse well with warm and pure water.

Kat:
more than a year ago
A nice, creamy, gentle cleanser. It has a very subtle sweet smell. I was disappointed overall. Even though this cleanser does not strip the skin or cause irritation, it didn't really sooth existing irritation or reduce redness for me. I also found it to be too heavy for my combo skin...caused some mild blemishes. Seemed to leave a coating on face. I think it would be better suited to dry, mature skin.
Page
1