Antipodes Joyous Protein-Rich Night Replenish Serum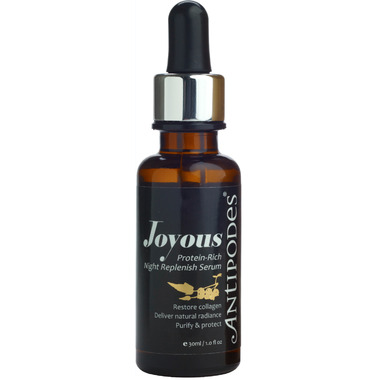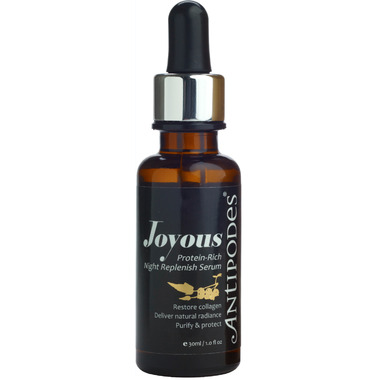 Antipodes Joyous Protein-Rich Night Replenish Serum
Address signs of ageing with this intensive, oil-based, silky night serum that helps restore collagen and elastin overnight to repair ultra-dry and sun-damaged skin.

Himalayan goji delivers up to 19 amino acids to replenish protein at a cellular level. This Antipodes Joyous Protein-Rich Night Replenish Serum brings a dewy glow to your skin with red raspberry seed oil blending with New Zealand blackcurrant- a rich source of essential fats like gamma-linolenic acid (GLA). Hibiscus flower and kiwi oil freshen your complexion, while berry gragrance impacts pure joy.

Key Ingredients: Goji berry, wild blackcurrant, raspberry oil, hibiscus flower.

How to Use: Apply at nightfall to your face and neck following your daily moisturize ritual.

Scientifically shown to stimulate synthesis of elastin production in human skin cells by up to 60.5%.

Suited to dry and normal skin conditions.
Caroline:
more than a year ago
I bought the mini version of this, and i'm so disappointed. It smells like an old lady perfume and it doesn't go away hours later, I was expecting something way better for the price. Smells really chemical and artificial. I don't recommand it at all. There is so many nice serums, I wish i didn't spend my money on this one...
Page
1