Antipodes Manuka Honey Skin Brightening Day Cream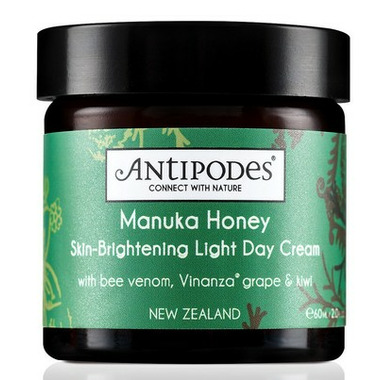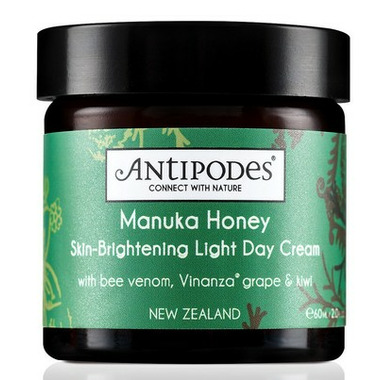 Antipodes Manuka Honey Skin Brightening Day Cream
Antipodes Manuka Honey Skin-Brightening Light Day Cream features bee venom, Vinanza grape and kiwi seed to restore a light and fresh visage.

Bee venom and mamaku black fern provide a gentle lifting effect. World-famous manuka honey Active 20+ with natural antibacterial properties helps address any skin blemishes. Revolutionary Vinanza antioxidants from grape seeds and kiwi work with peony flower for the ultimate skin-bright finish.

HeyMeg:
a few months ago
I received a sample of this in my Well order. It is amazing! It smells lightly like beeswax which I absolutely love. The texture is rich and moisturizing without being heavy or greasy. My skin feels so soft with it on for the whole day (yesterday from 8am to 10pm). I wish the price was a bit lower, but I get that manuka honey is rare and the product is coming from New Zealand. If you've got the funds, highly recommend. Prefer it over my current Eminence and Caudalie choices.
Brandy:
a few months ago
3.5 stars. I received a (huuge!) sample of this to try. At first the smell really bothered me (so STRANGE!) but it's grown on me now. I can feel my face tightening gently after I use it. Unsure if this was safe to use on dark circles around the eyes so I didn't really use it there -- the only place my skin needed brightening, really. Don't like it quite enough to spend the retail price on it, though. ;)
Page
1