Arm & Hammer Pro Sensitive Whitening Paste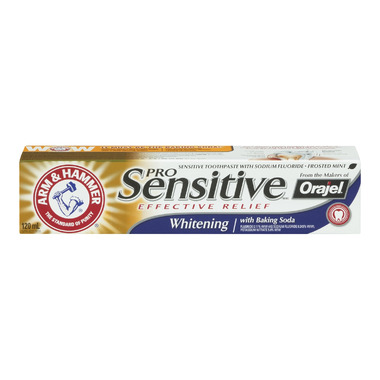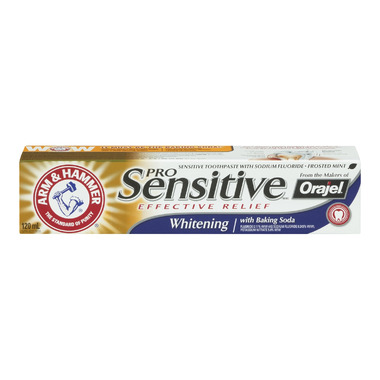 Arm & Hammer Pro Sensitive Whitening Paste
RM & HAMMER™ Pro Sensitive™ Whitening toothpaste, from the makers of Orajel™, provides effective relief in a low-abrasion formula that gently whitens without causing sensitivity.
Formulated with 5% potassium nitrate to help reduce painful sensitivity to cold, heat, acids, sweets or contact
Low abrasion formula is 40% more gentle than a leading sensitive toothpaste
With brushing, baking soda gently removes plaque and surface stains with a deep cleaning action
Fluoride cavity protection aids in the prevention of dental decay
Freshens breath
A decrease in sensitivity should occur within the first two weeks of regular brushing and improve with continued use.
Recommended for adults and children over 12 years of age.