ATTITUDE Blooming Belly Natural Foaming Face Cleanser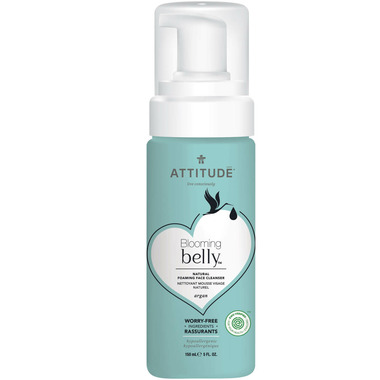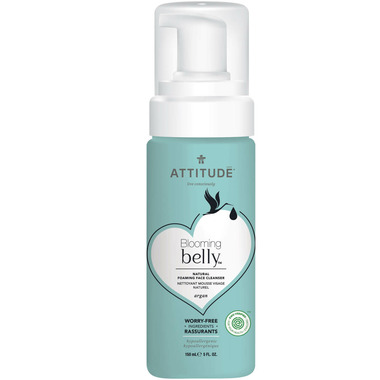 ATTITUDE Blooming Belly Natural Foaming Face Cleanser
Celebrate being a mother with the nourishing and regenerative caress of argan extracts in this Attitude Blooming Belly Natural Foaming Face Cleanser.
Features:
This product was developed with uncompromised safety in mind and is made with worry-free ingredients
NO cancer-causing chemicals, mutagens and reproductive toxins
Hypoallergenic
EWG Verified

Directions:
Moisten skin with warm water and softly massage over face and neck for gentle cleansing. Rinse thoroughly.
Ingredients:
Aqua, sodium cocoyl glutamate, coco-glucoside, vegetable glycerin, propanediol, citric acid, glyceryl oleate, sodium benzoate, potassium sorbate, argania spinosa (argan) leaf extract, maltodextrin, ricinus communis (castor) seed oil, 3-hexenol (green leaves), ethyl acetate natural (sweet pear).