ATTITUDE Little Ones Fabric Softener Sweet Lullaby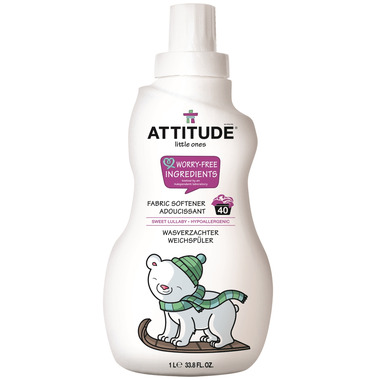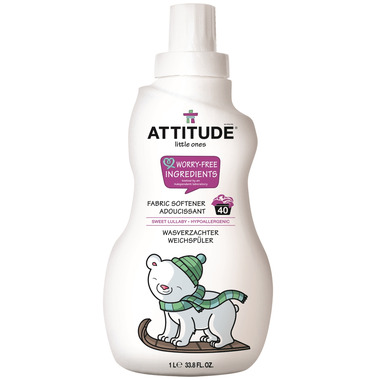 ATTITUDE Little Ones Fabric Softener Sweet Lullaby
It's natural for parents to want to care for and protect their baby. ATTITUDE Little Ones Fabric Softener offers a safe alternative that is free of cancer-causing contaminants. Making clothes static-free and huggably soft, ATTITUDE Little Ones Fabric Softener is the best choice for moms and dads and the fruity and floral Sweet Lullaby scent is one the whole family will enjoy!
Formulated for cold water.
Features
Hypoallergenic
Made in Canada
Sustainable
EcoLogo
Worry-free ingredients
vegan
cruelty free
CO2 Neutral
Free of carcinogen ingredients and by products (IARC group 1 & 2)
Free of 1,4-dioxane and ethylene oxide, tested by independent laboratory
Ingredients: Water, vegetable cationic surfactant (Bis(acyloxyethyl) hydroxyetyl methylammonium methosulphate esterquat), methylbenzyl acetate (sweet fruit), methyldihydrojasmonate (jasmin), ribes nigrum (blackcurrant) seed oil



Ti:
a couple of weeks ago
This is my go-to fabric softener! I use it not only for my toddler but for the whole family. Nice and gentle scent and natural ingredients that doesn't make our skin rash as some other softeners have. Love the scent. Can only find this product on well.ca so will continue to buy again and again!
Page
1