ATTITUDE Little Ones Sunscreen Remover Tutti Frutti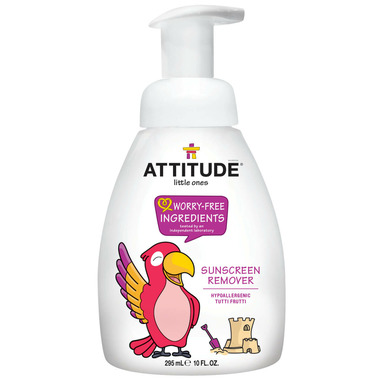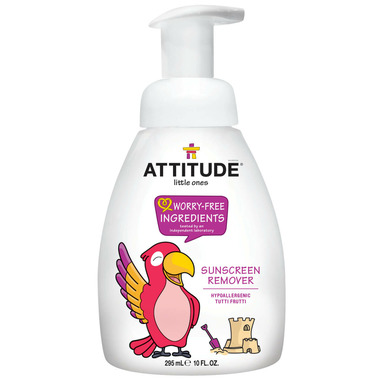 ATTITUDE Little Ones Sunscreen Remover Tutti Frutti
Ever wondered why you're happier after a little sunlight? It's because it boosts serotonin – your brain's natural happy drug! Once the fun is done, use the ATTITUDE Sunscreen Remover to help clean up. Made with 100% worry-free hypoallergenic, plant- and mineral-based ingredients, it's never been easier to clean off sunscreen!
Features
:
Foamy texture, making sunscreen removal easy.
Light, tropical scent.
Free of sodium laureth sulfate, a surfactant containing cancer-causing chemicals (1,4-dioxane and ethylene oxide).
Free of potentially harmful preservatives such as phenoxyethanol, parabens, formaldehyde or formaldehyde-releasers, benzyl alcohol, and MIT.
Directions
: Pump onto your hand or wet washcloth, wash, and rinse. Specifically formulated to gently remove sunscreen and other lotion residue.
Ingredients
: Aqua/water/eau, decyl glucoside, coco-glucoside, glycerin, dicaprylyl ether, glyceryl oleate, citric acid, sodium benzoate, lauryl alcohol, potassium sorbate, allyl caproate (pineapple fruit), allyl heptanoate (sweet fruit), raspberry ketone.