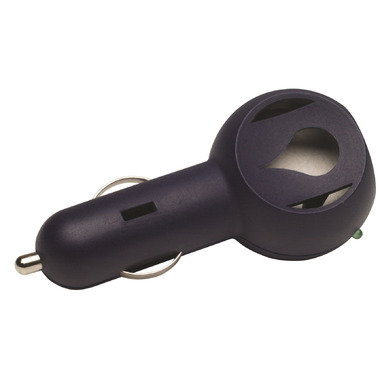 1 Count
Aura Cacia Aromatherapy Car Diffuser
is rated out of
5
by
39
.
---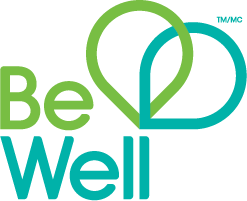 Spend $20 on Aromatherapy, Diffusers & Essential Oils & get 2000 Be Well Points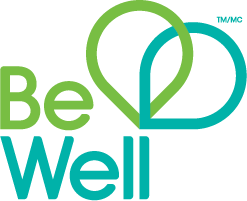 Spend $20 on Aromatherapy, Diffusers & Essential Oils & get 2000 Be Well Points
Description
This Aura Cacia car diffuser plugs into your car's lighter outlet and uses low levels of heat to volatilize the essential oils.

Contents: Contains diffuser unit and 5 refill pads.

Directions: Place 4-6 drops of any 100% pure Aura Cacia essential oil or blend onto the car diffuser pad. Slide the pad into the diffuser and plug into the lighter outlet. Provides aroma-therapeutic benefits for the mind, body and spirit for up to 3 hours. Remove the Aromatherapy Car Diffuser when not in use. For best results, use a new car diffuser pad when switching oils.

Suggested Uses: Use Aura Cacia's Aromatherapy Car Diffuser to transform your driving routine into a rejuvenating experience.

Safety Notes: Warning: Avoid direct contact with saturated car diffuser pads to prevent possible skin irriation. Do not allow saturated car diffuser pads to come into contact with car interior.

Highlights

Rated

5

out of

5
by
Jen
from
I hate regular car fresheners, because of the awful scents & chemicals. I was thrilled to see something natural that could actually benefit my health - aromatherapy. This little thing packs a punch. I recommend starting off with only 2 drops! Love how it goes into my car lighter spot instead of hanging or clipping to an inconvenient location too. I've used one pad several times and it's still good, so I think they'll last some time before needing to be replaced.
Date published: 2017-10-16
Rated

5

out of

5
by
Kim
from
I love love this diffuser I originally bought this at the body shop years ago and my daughter stole it from me and all her friends ask where they can get this so I looked and looked and couldn't find it anywhere also I looked for the refills and couldn't find them either. So please keep these in stock when I recently bought two of these one for her friend she was soooo happy. They work better than anything I have ever bought for my car
Date published: 2013-05-28
Rated

2

out of

5
by
Lisa
from
This is a great idea, but I find it lacking application wise. I have found, so far, that I do not get much scent from it or for very long when I do. Now, it could just be the types of EO I've tried so far (although I do use quality oils). But I find it annoying that I have to reapply the oil so often, and its a pain to bring the oils with me as you shouldn't leave them in the car to be exposed to extremes in temperature.
Date published: 2015-11-19
Rated

4

out of

5
by
Elin
from
Works as expected. Essential oils are highly volatile and the scent dissipates quickly, so I add a couple of drops every day or two. I took off a star because the diffuser seems to be threatening to break -- the plastic parts of the ball don't line up properly anymore, after just a few weeks' use.
Date published: 2016-04-01
Rated

4

out of

5
by
Alicia
from
I was really excited about this product since I love Aura Cacia's essential oils and I cut all unnatural products from my life but I'm finding that the scent isn't lasting and I have to put more oil on the pad each time I enter my truck. I'm still happy with my purchase, I just keep my oil in the vehicle now and put a few more drops before I start driving but I wish there was a way to make the scent last longer.
Date published: 2014-04-17
Rated

5

out of

5
by
Kitkat
from
Great diffuser
I bought this a month ago to use in my car during the Fall/Winter months. So far it has been excellent. It disperses the essential oil wonderfully. I am happy to have found this item on this website
Date published: 2020-11-19
Rated

5

out of

5
by
Nicky
from
Love this. My husband smokes in the car when I'm not with him so when I go out I always have this ready to go..smell of smoke doesn't last at all once it is plugged in.
Date published: 2012-10-23
Rated

5

out of

5
by
john
from
A great product....we use peppermint oil and our car smells fantastic. Just the right strength of scent and it smells natural not artificial like most car freshners,
Date published: 2015-07-18